Oliver Company provided the following information for the years 20X1 and 20X2: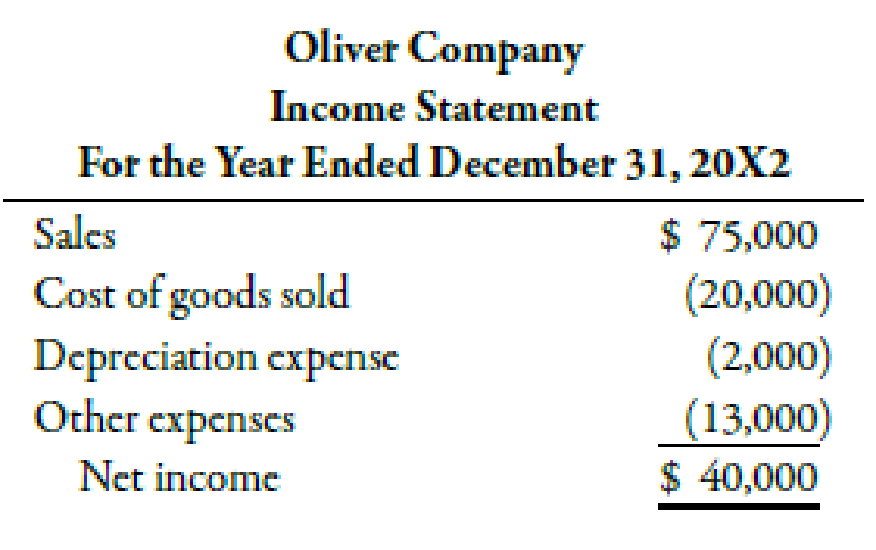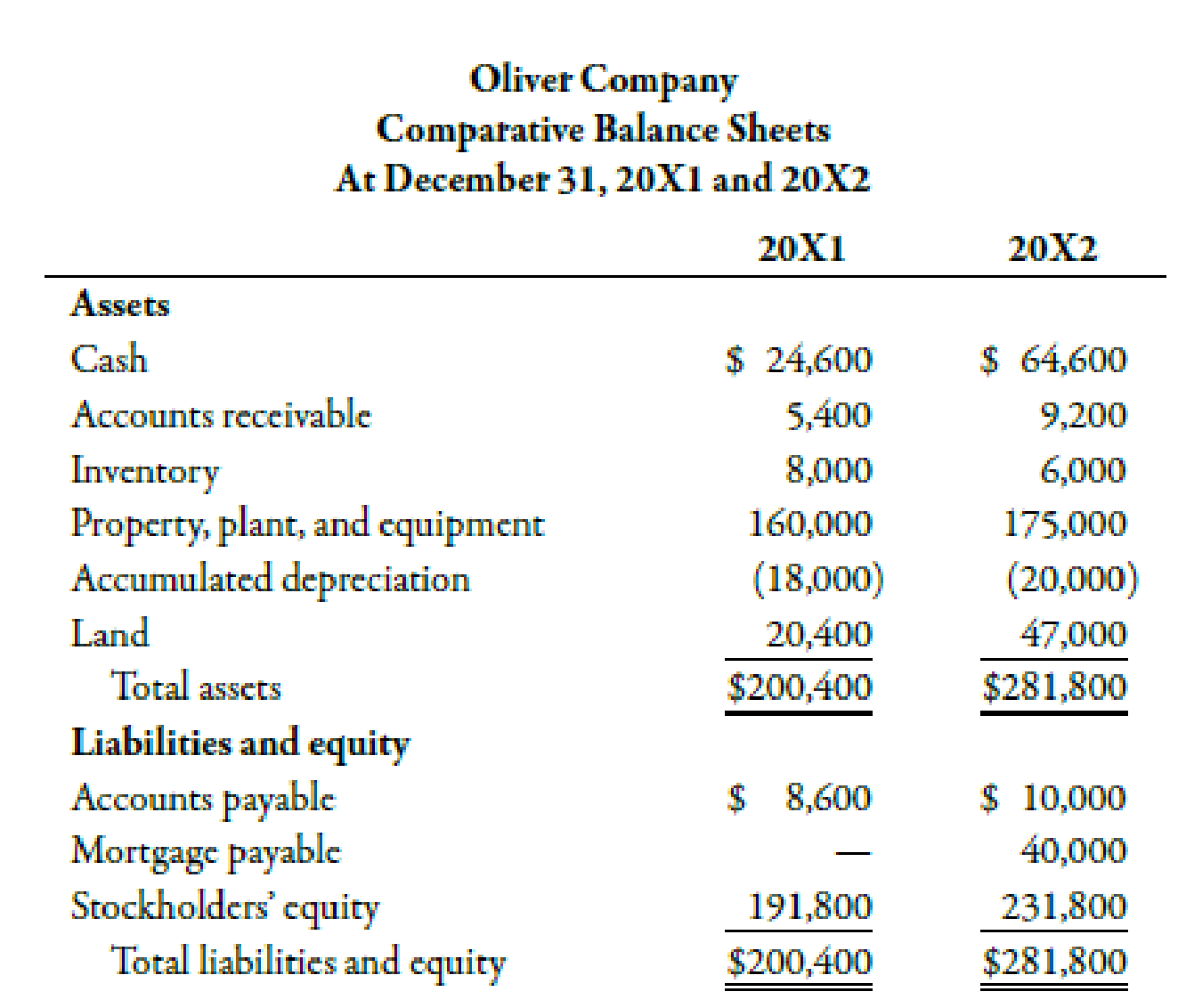 Required:
1. Calculate the change in cash flows that serves as the control figure for the statement of cash flows.
2. Prepare a schedule that provides operating cash flows for the year 20X2 using the indirect method.
3. Assume that you have all the information provided for Requirement 1 except that you only know the beginning balance of accounts receivable for 20X2. Given this information and assuming that the operating cash flows for 20X2 are $41,000, calculate the ending balance for accounts receivable.