The income statement for Piura Merchandising Corporation is as follows: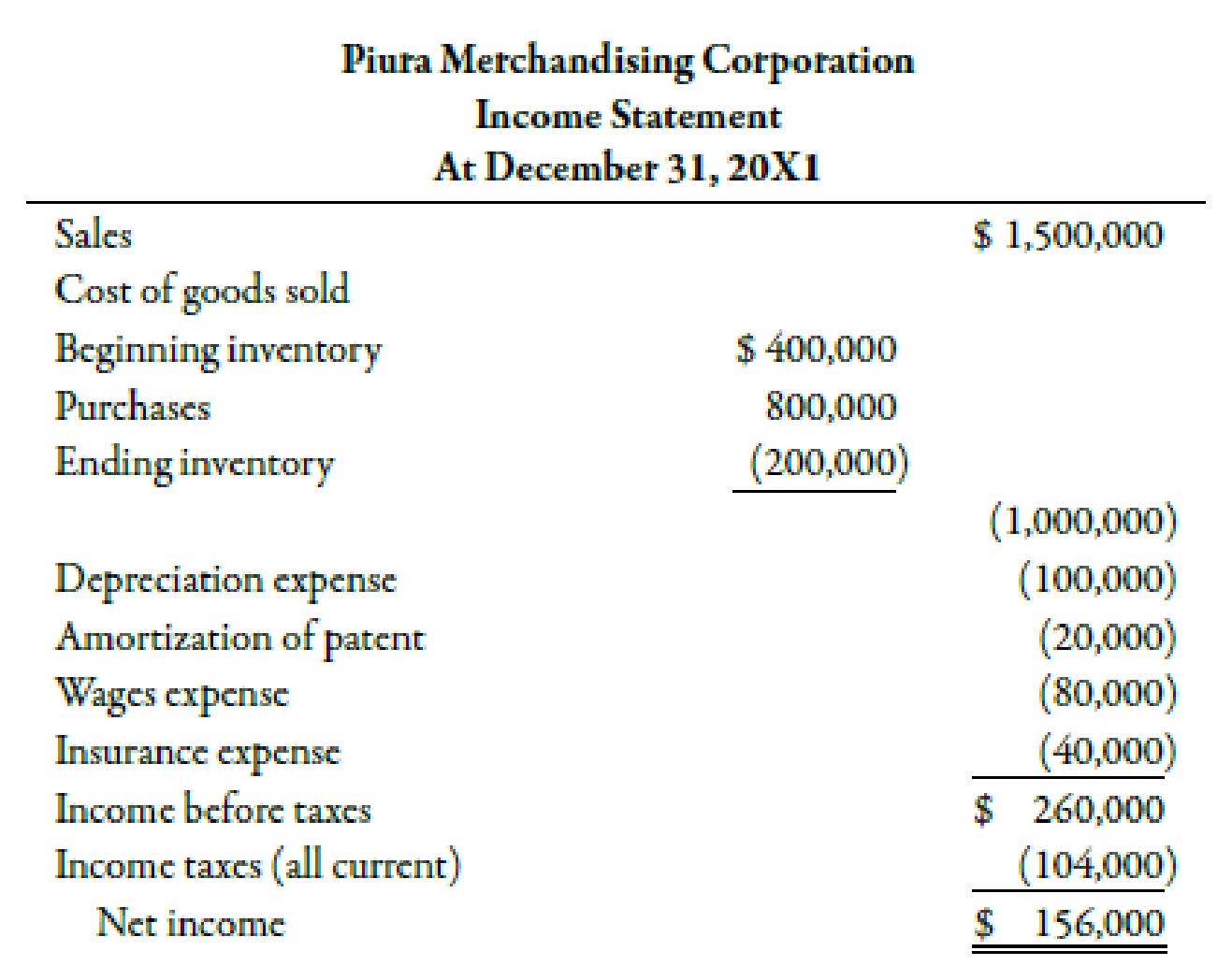 Other information is as follows:
a. Accounts payable decreased by $20,000 during the year.
b. Accounts receivable increased by $20,000.
c. All wages were paid at the beginning of the year; at the end of the year, wages payable had a balance of $12,000.
d. Prepaid insurance increased by $24,000 during the year.
Required:
Prepare a schedule that provides the operating cash flows for the year using the indirect method.