Booth Manufacturing has provided the following financial statements.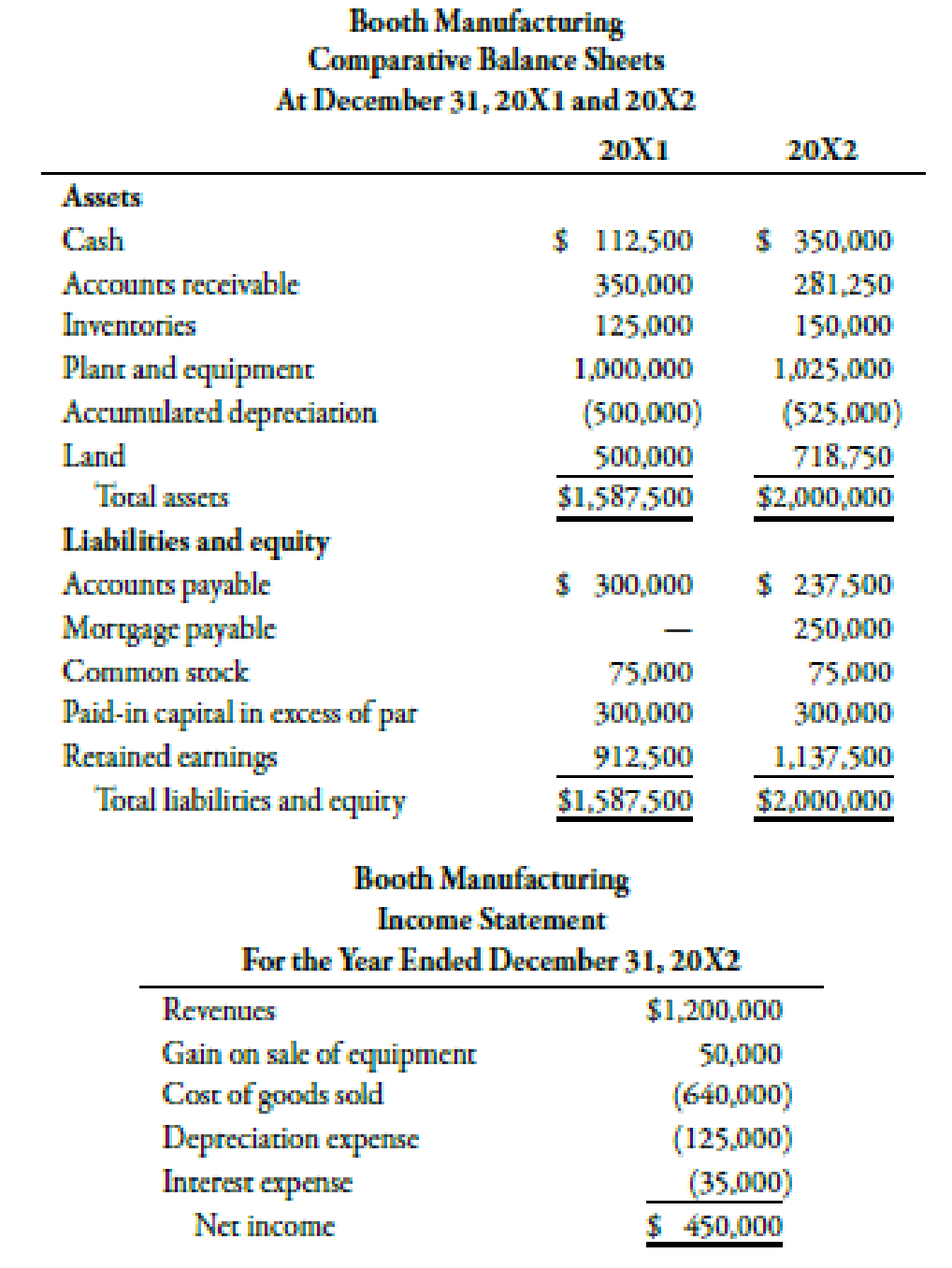 Other information includes: (a) equipment with a book value of $125,000 was sold for $175,000 (original cost was $225,000) and (b) dividends of $225,000 were declared and paid.
 Required:
1. Calculate the cash flows from operations using the indirect method.
2. Prepare a statement of cash flows.
3. CONCEPTUAL CONNECTION Search the Internet to find a statement of cash flows. Which method was used—the indirect method or the direct method? How does the net income reported compare to the operating cash flows? To the change in cash flows?