Balance sheets for Brierwold Corporation follow: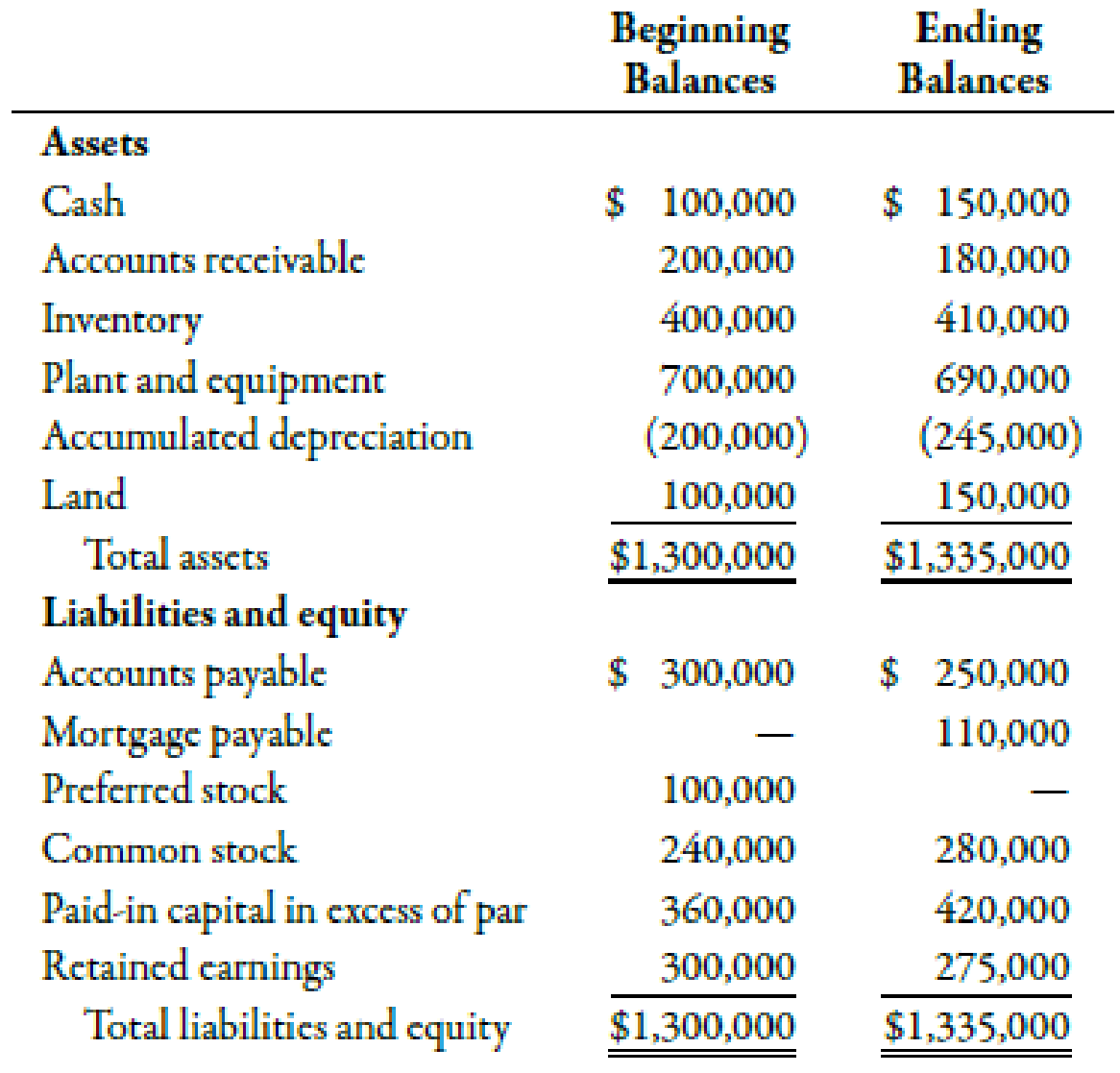 Additional transactions were as follows:
a. Purchased equipment costing $50,000.
b. Sold equipment costing $60,000, with a book value of $25,000, for $40,000.
c. Retired preferred stock at a cost of $110,000. (The premium is debited to Retained Earnings.)
d. Issued 10,000 shares of common stock (par value, $4) for $10 per share.
e. Reported a loss of $15,000 for the year.
f. Purchased land for $50,000.
 Required:
Prepare a statement of cash flows using the indirect method.