The income statement for Mendelin Corporation is as follows: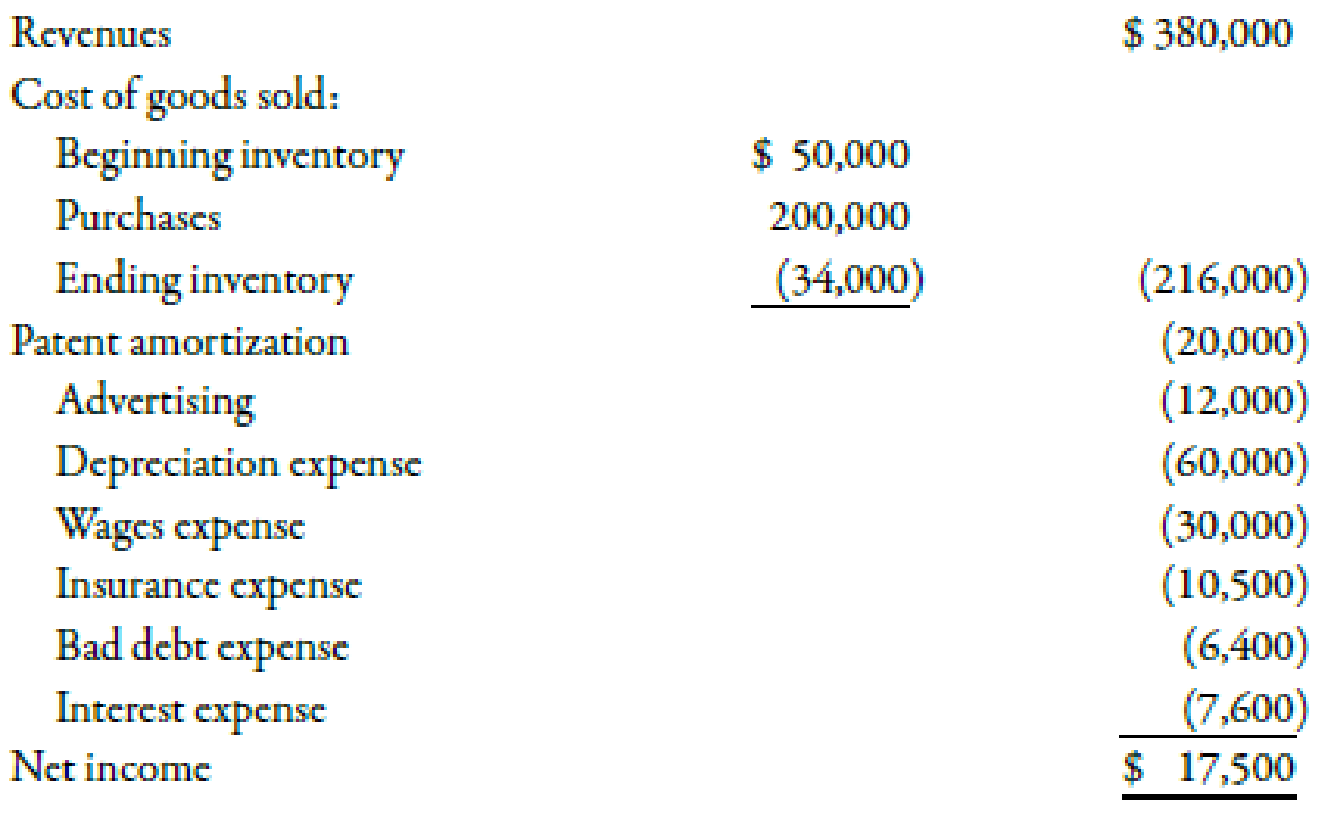 Additional information is as follows:
a. Interest expense includes $1,800 of discount amortization.
b. The prepaid insurance expense account decreased by $2,000 during the year.
c. Wages payable decreased by $3,000 during the year.
d. Accounts payable increased by $7,500. (This account is for purchase of merchandise only.)
e. Accounts receivable increased by $10,000 (net of allowance for doubtful accounts).
f. Inventory decreased by $16,000.
 Required:
Prepare a schedule of operating cash flows using the indirect method.