Capital rationing decision involving four proposals
Kopecky Industries Inc. is considering allocating a limited amount of capital investmentfunds among four proposals. The amount of proposed investment, estimated income fromoperations, and net cash flow for each proposal are as follows: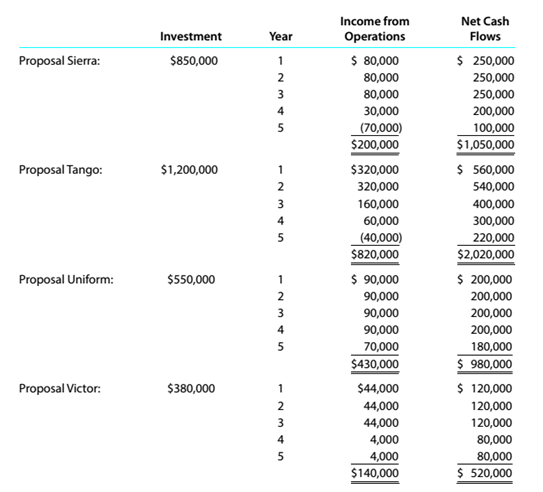 The company's capital rationing policy requires a maximum cash payback period of three years. In addition, a minimum average rate of return of 12% is required on all projects. 1f the preceding standards are met, the net present value method and present value indexes are used to rank the remaining proposals.
Instructions
For the proposals accepted for further analysis in part (3), compute the net present value. Use arate 0112% and the present value of $1 table appearing in thischapter. Round to the nearest dollar.