Bienestar Inc., has the following departmental structure for producing a well-known multivitamin: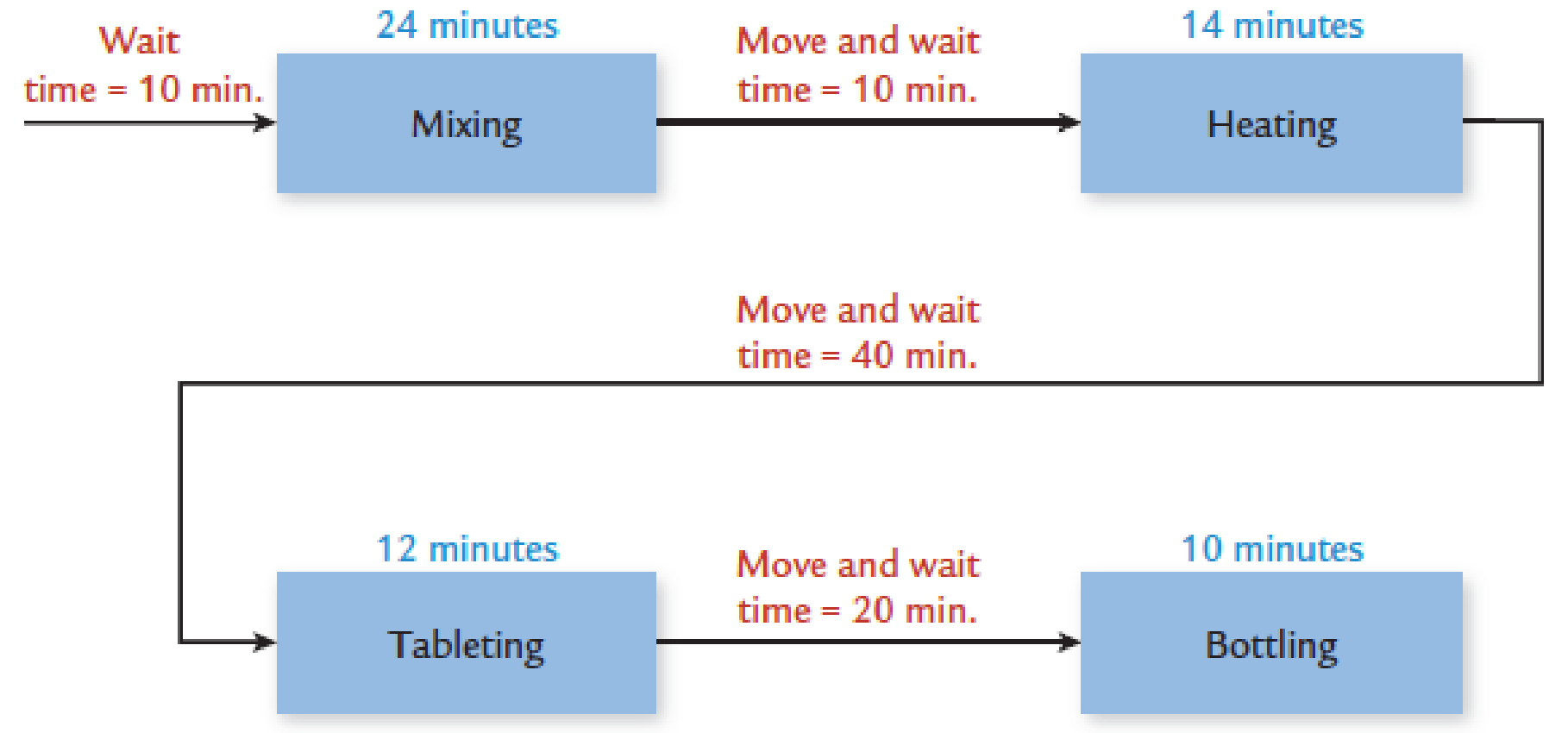 A consultant designed the following cellular manufacturing structure for the same product: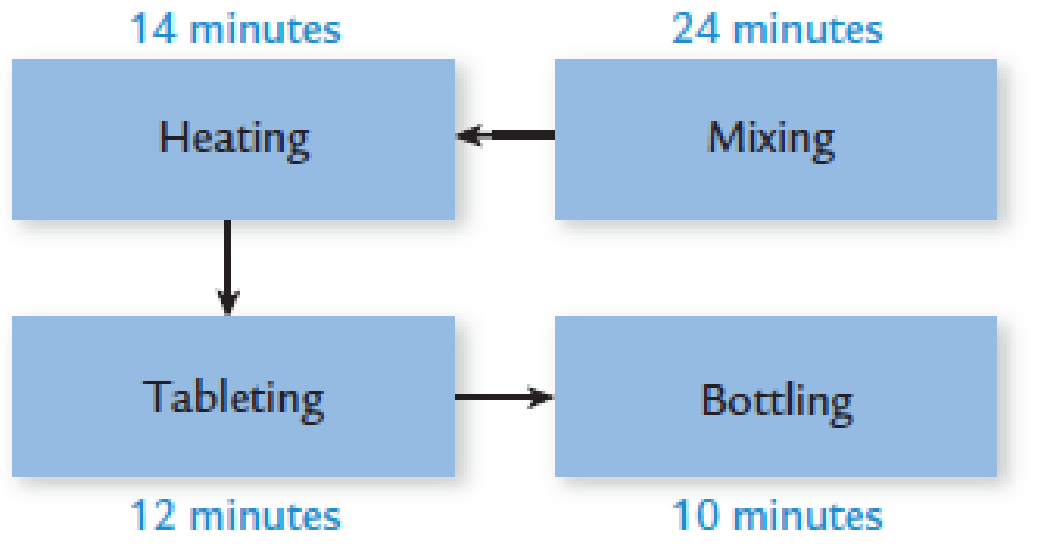 The times above the processes represent the time required to process one unit of product.
Required:
1. Calculate the time required to produce a batch of 15 bottles using a batch-processing departmental structure.
2. Calculate the time to process 15 units using cellular manufacturing.
3. How much manufacturing time will the cellular manufacturing structure save for a batch of 15 units?