Interpretation:
The sites of Lewis basicity in uracil base or sites that undergo hydrogen bonding has to be determined.
Concept introduction:
Lewis definition:
A Lewis acid is a substance that can accept and share an electron pair.
A Lewis base is a substance that can donate and share an electron pair.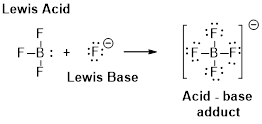 Lewis basicity refers to the ability of the molecule to share the electron pairs on its atomic sites (which are electron rich).
Electronegative atom (like nitrogen, oxygen, and fluorine) can also participate in hydrogen bonding by sharing the electron pair with a hydrogen atom which has a partial positive charge.
An electrostatic interaction occurs between electronegative atom which is partially negatively charged and a hydrogen atom which is partially positively charged.