The comparative balance sheet of Olson-Jones Industries Inc. for December 31, 20Y2 and 20Y1, is as follows: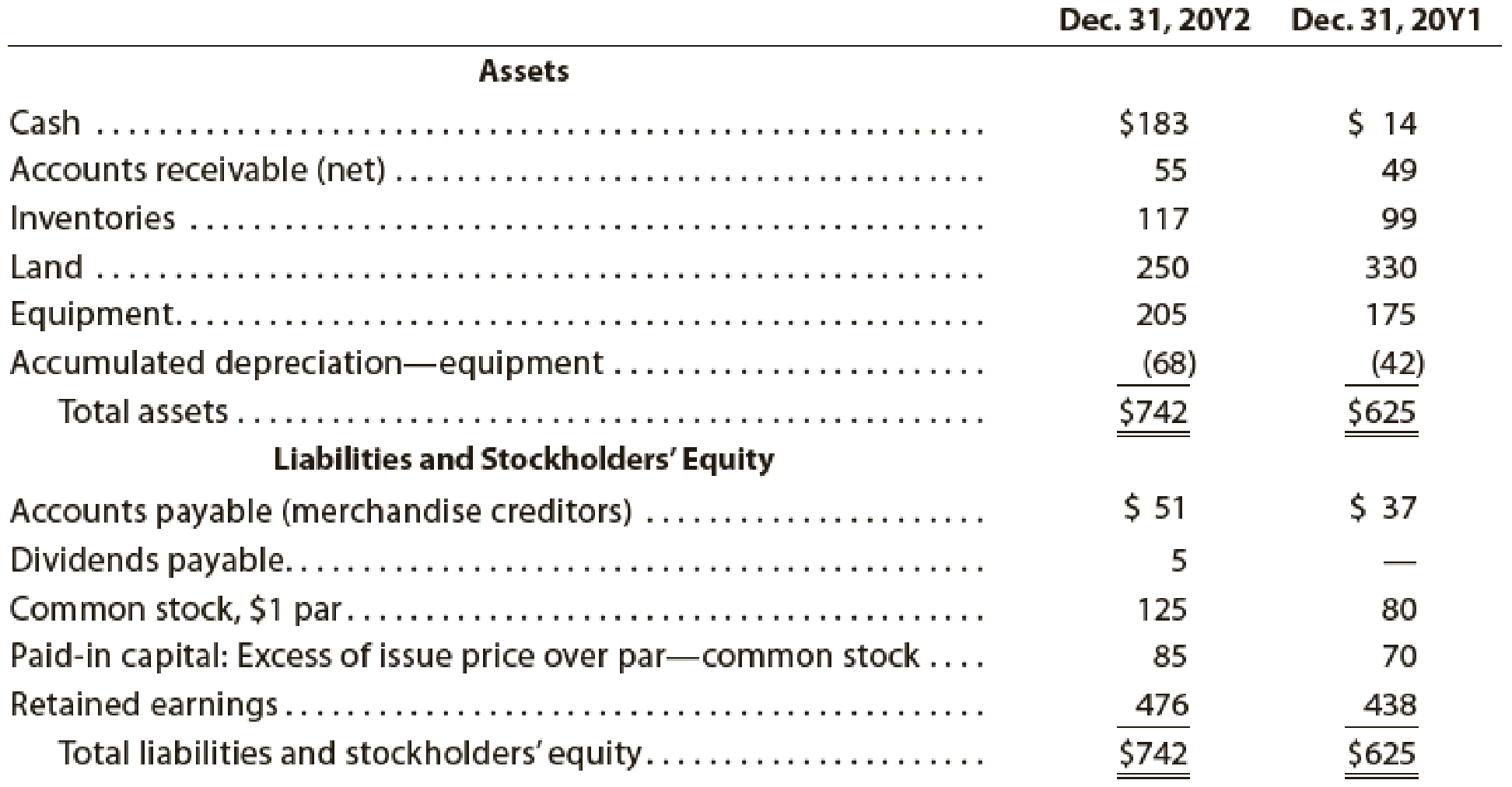 The following additional information is taken from the records:
1. Land was sold for $120.
2. Equipment was acquired for cash.
3. There were no disposals of equipment during the year.
4. The common stock was issued for cash.
5. There was a $62 credit to Retained Earnings for net income.
6. There was a $24 debit to Retained Earnings for cash dividends declared.
       a.            Prepare a statement of cash flows, using the indirect method of presenting cash flows from operating activities.
      b.            Was Olson-Jones Industries Inc.'s net cash flow from operations more or less than net income? What is the source of this difference?