More-Power Company has projected sales of 75,000 regular sanders and 30,000 mini-sanders for next year. The projected income statement is as follows:

Required:
1. Set up the given income statement on a spreadsheet (e.g., ExcelTM). Then, substitute the following sales mixes, and calculate operating income. Be sure to print the results for each sales mix (a through d).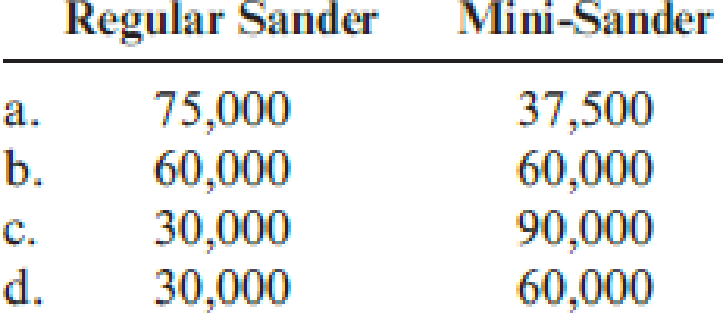 2. Calculate the break-even units for each product for each of the preceding sales mixes.