The graphs of the function are drawn and shown below in Figure 1.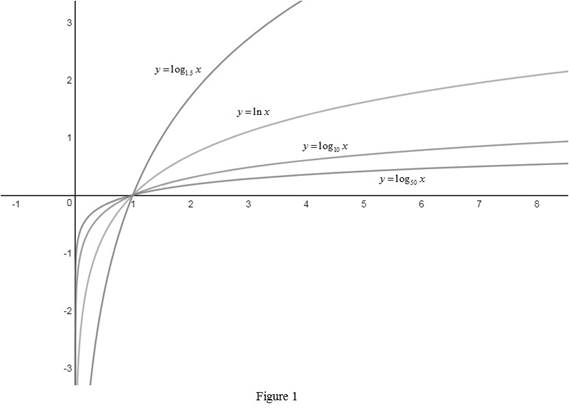 From Figure 1, it is noted that the graphs are passing through the common point (1, 0).
Use Formula 10, and express the given log function in terms of natural logarithm (ln) and identify the relationship between each graph.
Thus, the given graphs are related in a such a way that times the factor, .