The graphs of the function are drawn and shown below in Figure 1.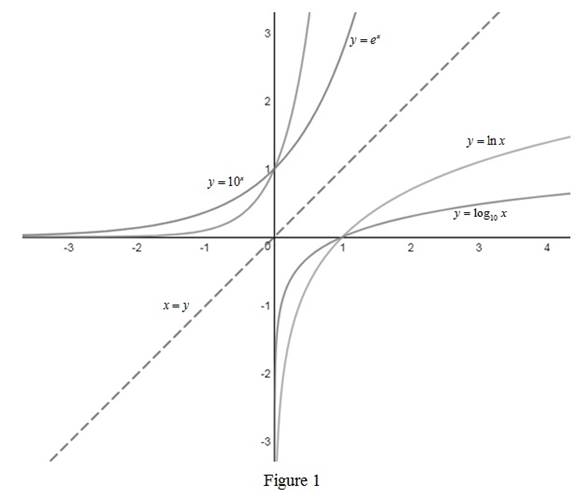 From Figure 1, it is noted that the graph is the inverse and the is the inverse of as they are reflection about the line .
Use Formula 10, and express the function as, .
Thus, the graph of can be obtained by vertically compressing the graph of ln x by a factor of ln 10.