UNCOLLECTIBLE ACCOUNTS—ALLOWANCE METHOD Pyle Nurseries used the allowance method to record the following transactions, adjusting entries, and closing entries during the year ended December 31, 20--.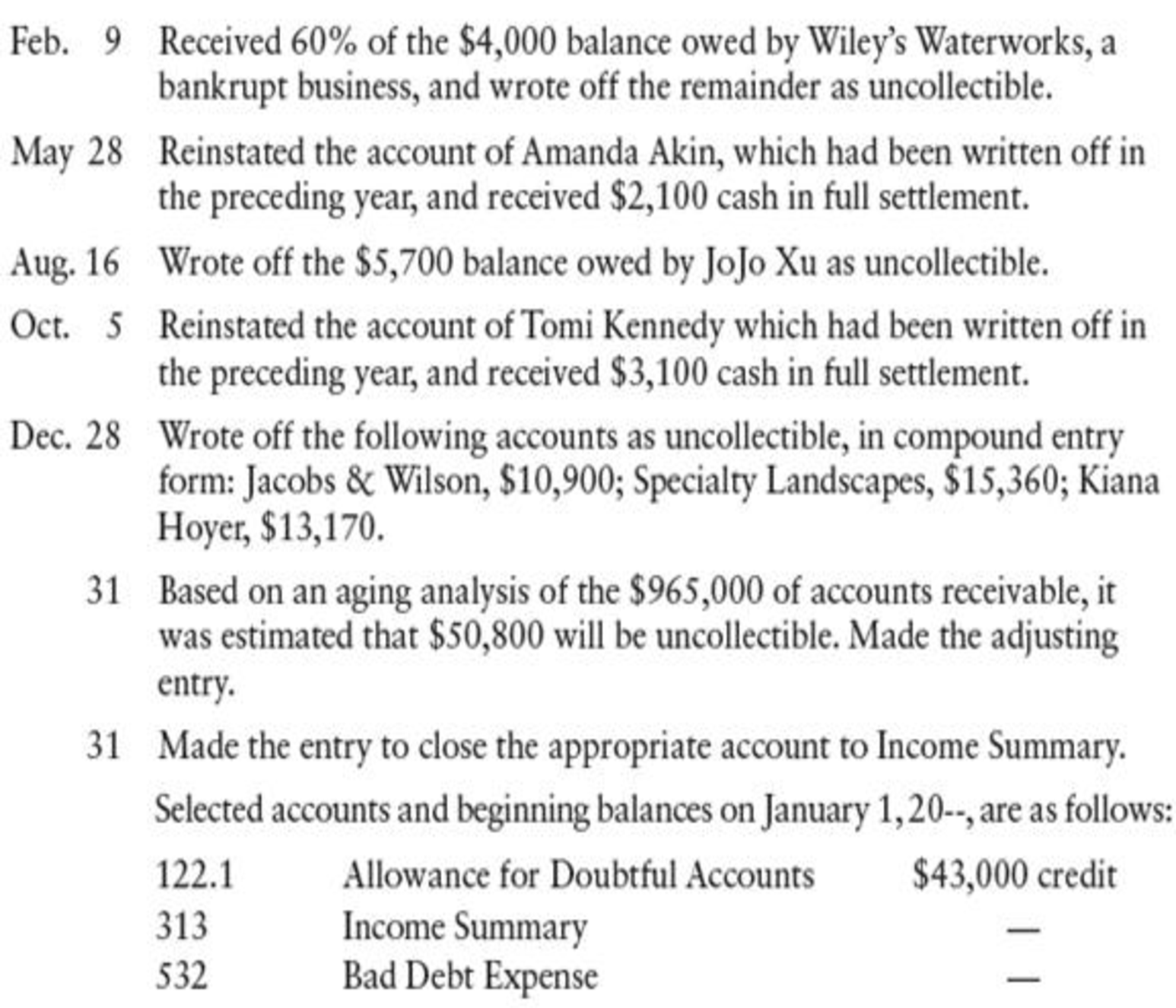 REQUIRED
1. Open the three selected general ledger accounts.
2. Enter the transactions and the adjusting and closing entries in a general journal (page 6). After each entry, post to the appropriate selected accounts.
3. Determine the net realizable value as of December 31.