For several years, Kent Company has had a defined benefit contribution plan for its employees.
During those years, Kent experienced differences between its expected and actual projected benefit obligation. These differences resulted in a cumulative net gain or loss at the beginning of each subsequent year. The following schedule summarizes the amounts related to the preceding information for the years 2019 through 2021: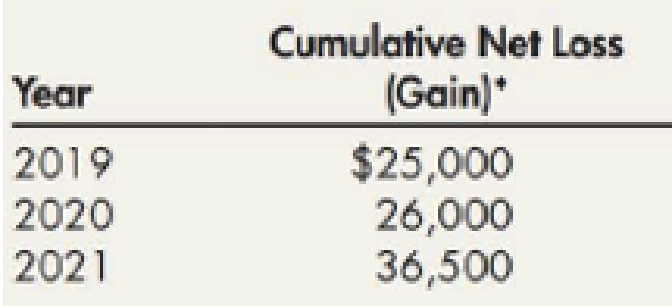 *AJ beginning of year
Kent's actuary and funding agency have also provided the following information about the company's actual projected benefit obligation and fair value of plan assets at the beginning of each year:

Kent uses the corridor approach and amortizes any excess gain or loss by the straight-line method over the average remaining service life of its active participating employees. Because of a consistent pattern of employee hirings and retirements, this average service life has remained at 20 years for 2019 through 2021.
Required:
Prepare a schedule to compute the amount of the net gain or loss to include in Kent's pension expense for 2019 through 2021. Indicate whether the gain or loss is added to or subtracted from the pension expense.