Draw the diagram of right triangle as shown in the figure below.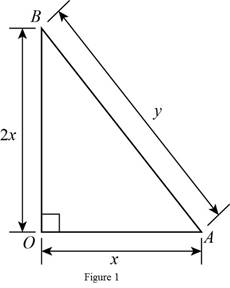 Let be x, be y and as per given condition is .
Apply Pythagorean Theorem in triangle
Substitute y for , x for and for in above equation.
Take square root of above equation.
Perimeter of a triangle is sum of all the sides.
Substitute for y in above equation.
Thus, the function that models the perimeter of the triangle is .