Analyze Chipotle Mexican Grill
Chipotle Mexican Grill, Inc. (CMG) is a quick-service restaurant providing a focused menu of burritos, tacos, and salads. Chipotle's income statements for the end of two recent years are as follows: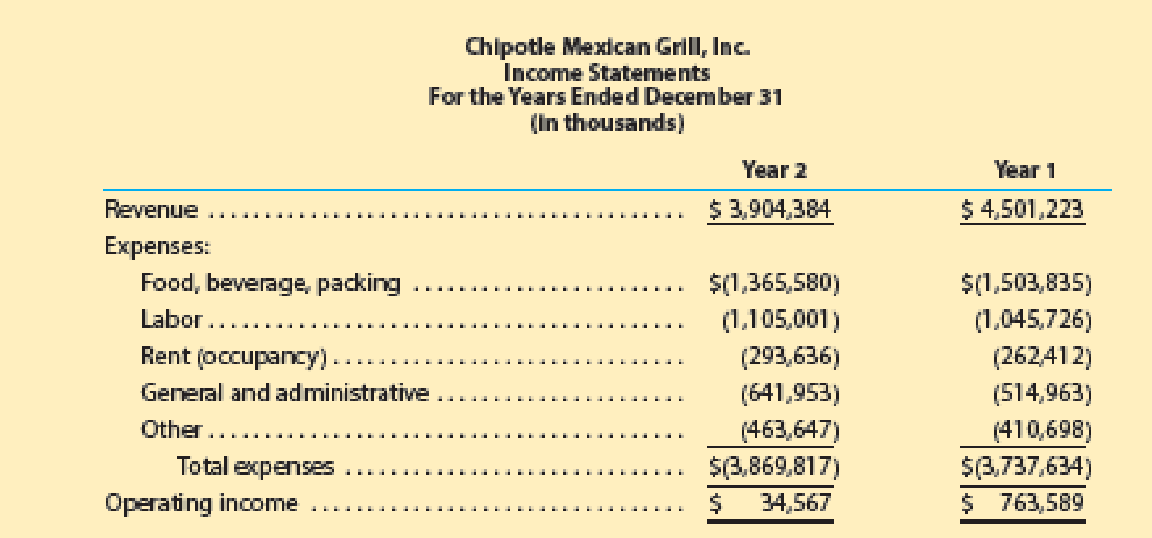 a. Prepare a horizontal analysis of the two income statements. Round percentages to one decimal place.
b. Interpret the horizontal analysis.
c. Can you think of a reason why Chipotle's revenues and operating income may have decreased so significantly in Year 2?