Given information:
The total fertility rate at time , denoted by is shown in figure (1).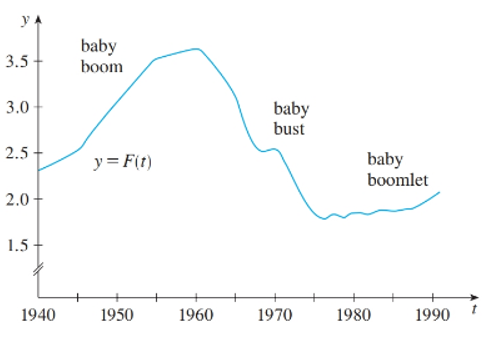 Figure (1)
Calculation:
Using the above graph the function , where is measured in years and is measured in children.
The derivative of at a number measures the slope of the graph .
Calculate the value of , from graph appears that to pass through the points and .
Similarly, estimate the derivative at the other given values of by estimating the slope of the graph.
Therefore,the value of , and is , ,