Given information: consider the function
Calculation:
Press the button and enter the function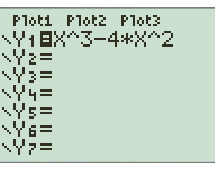 Once this is done on the Window screen
X min =5
X max=5
Y min =-10
Y max=5
Adjust Xscl =1
This gives a rang that is good for many
Varied graph types
Set the window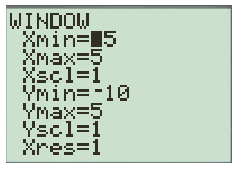 Then click the GRAPH button.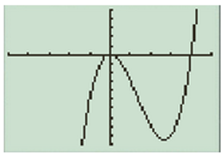 For finding increase and decrease intervals, click the TRACE button and use the left and right buttons to find values.
So the graph is increase on to and decrease from 0.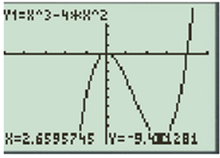 Thus, the graph is increasing on and decreasing on