(a)
Interpretation:
The functional group present in given molecule should be identified and the family of organic compounds to which the compound specifically belongs to should be determined.
Concept Introduction:
The International Union of Pure and Applied Chemistry-IUPAC has developed a method for systematically naming organic compounds.The name given to a compound according to the IUPAC nomenclature consists of several parts the critical or the first part is to identify the main functional group present in a molecule in order to name it correctly. It allows the identification of the class of the compound easily possible without any ambiguity. The table indicating the main functional groups present in organic molecules can be summarized in the table below.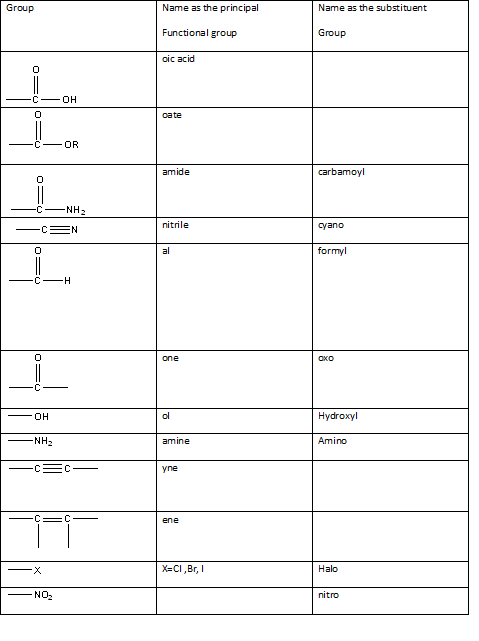 Table 1: The series of functional groups arranged in the decreasing order of the priority.