Comprehensive The following are Farrell Corporation's balance sheets as of December 31, 2019, and 2018, and the statement of income and retained earnings for the year ended December 31, 2019: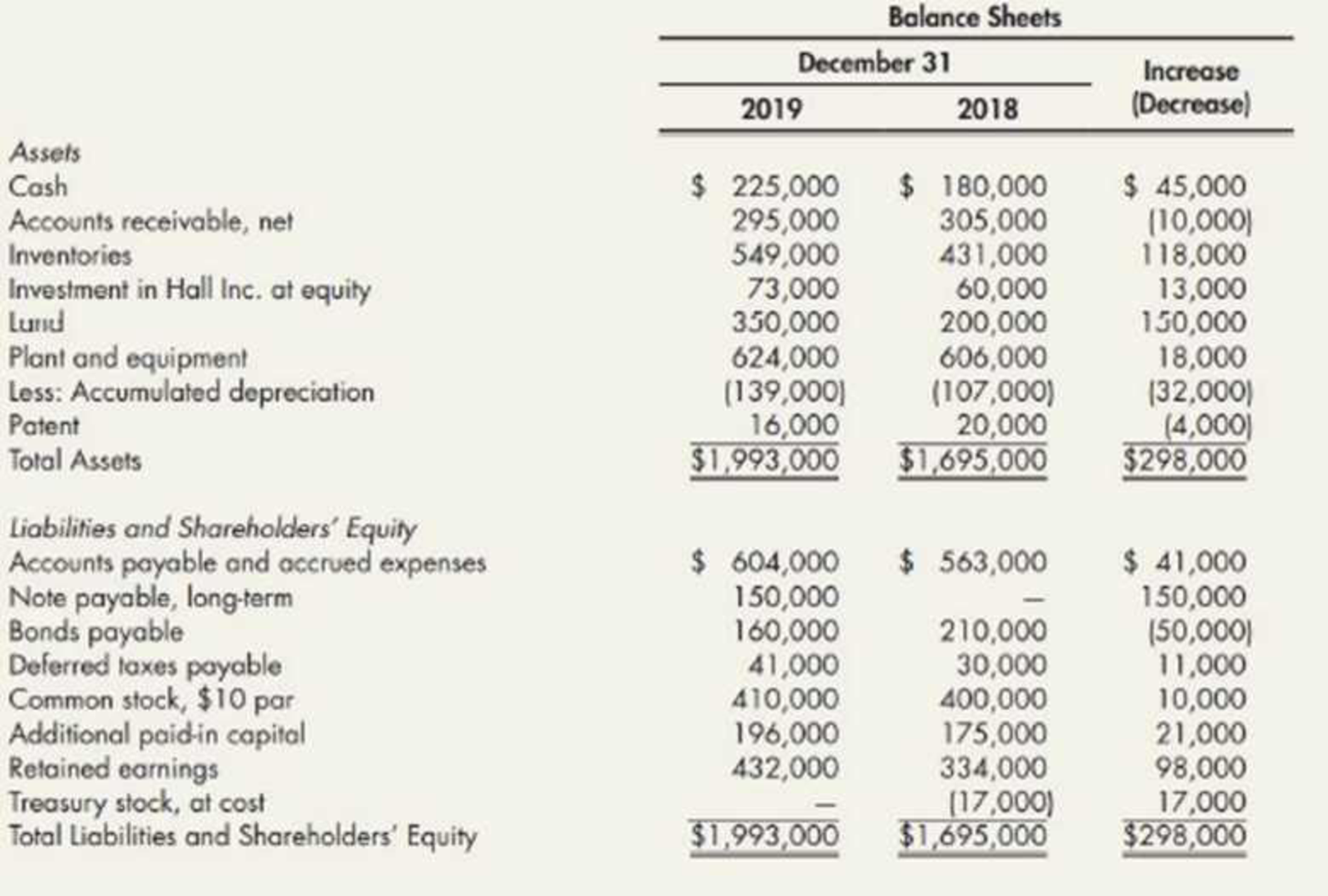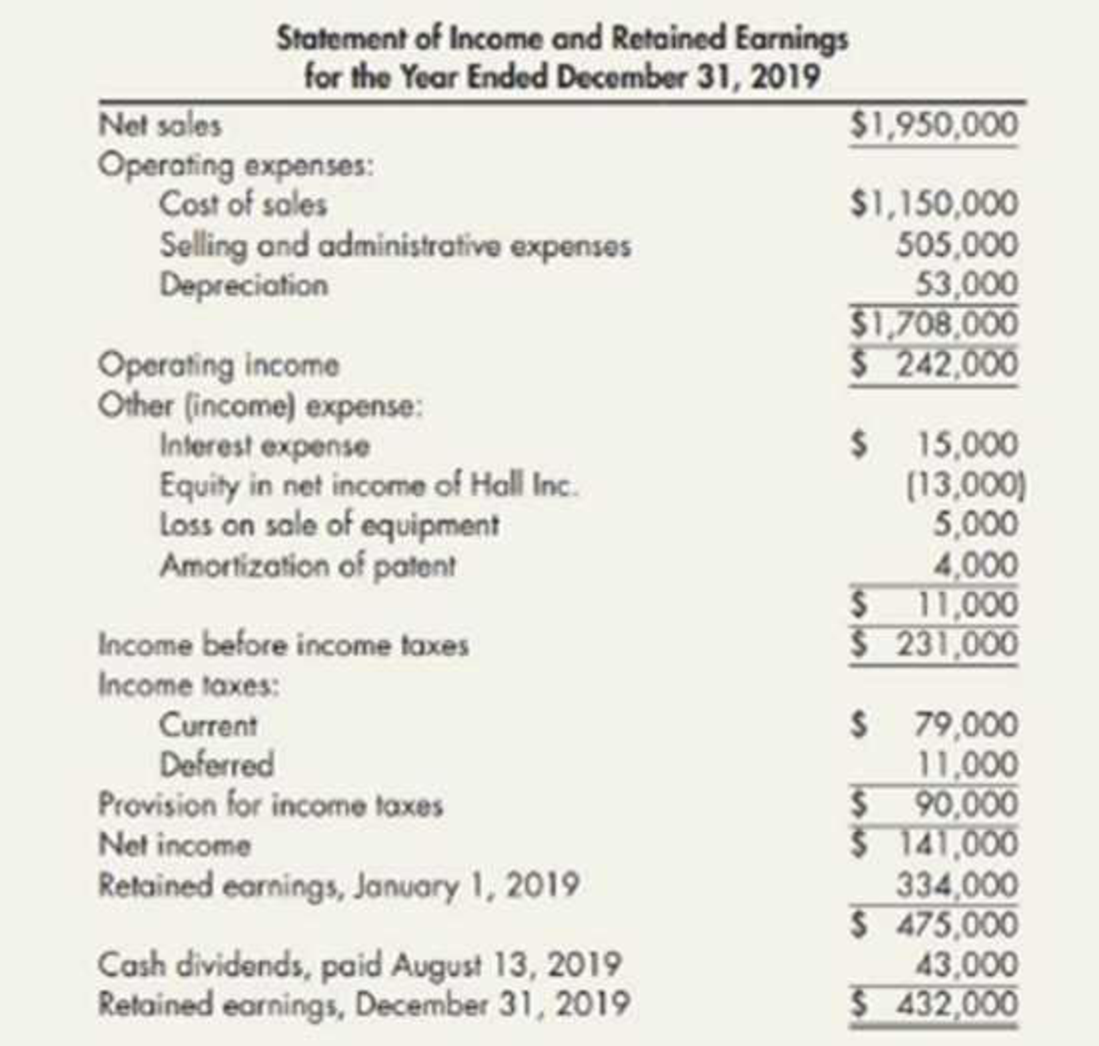 Additional information:
a. On January 2, 2019, Farrell sold equipment costing $45,000, with a book value of $24,000, for $19,000 cash.
b. On April 2, 2019, Farrell issued 1,000 shares of common stock for $23,000 cash.
c. On May 14, 2019, Farrell sold all of its treasury stock for $25,000 cash.
d. On June 1, 2019, Farrell paid $50,000 to retire bonds with a face value (and book value) of $50,000.
e. On July 2, 2019, Farrell purchased equipment for $63,000 cash.
f. On December 31, 2019. land with a fair market value of $150,000 was purchased through the issuance of a long-term note in the amount of $150,000. The note bears interest at the rate of 15% and is due on December 31, 2021.
g. Deferred taxes payable represent temporary differences relating to the use of accelerated depreciation methods for income tax reporting and the straight-line method for financial statement reporting.
Required:
1. Prepare a spreadsheet to support a statement of cash flows for Farrell for the year ended December 31, 2019, based on the preceding information.
2. Prepare the statement of cash flows.