Interpretation:
Electronic configuration of the following metals has to be written –
Concept Introduction:
Electronic configuration of an atom represents the arrangement of electrons in various energy levels.  The electrons are arranged in increasing order of energy levels according to Aufbau principle.  It is pictorially represented as –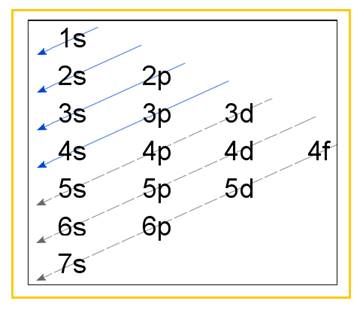 Figure 1
The terms etc represent the energy levels inside an atom in which electrons are filled.