Partially Completed Spreadsheet The following partially completed spreadsheet has been prepared for Perrin Company's 2019 statement of cash flows: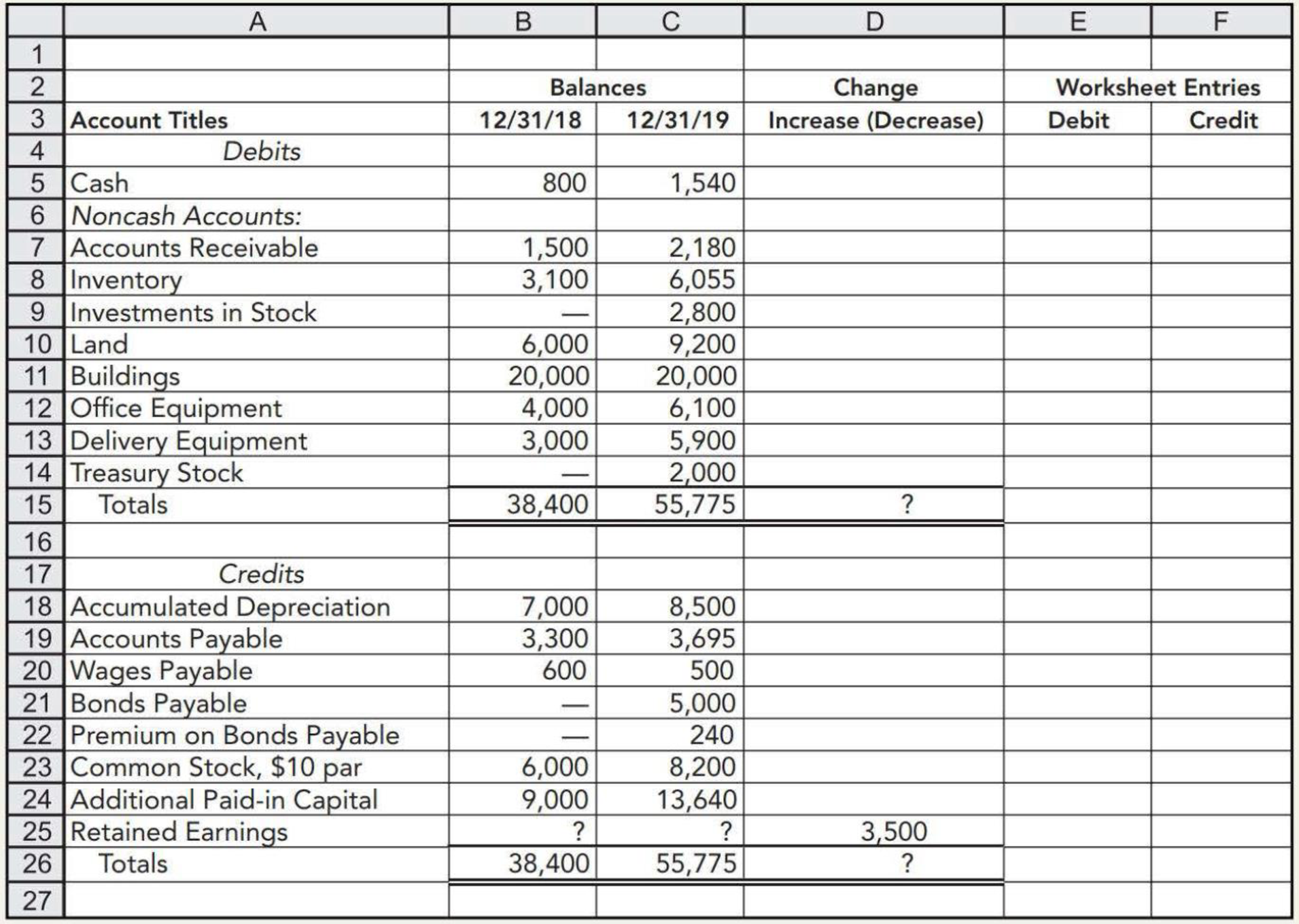 Additional relevant information:

a. Accumulated depreciation is a contra account for all the depreciable assets. Depreciation on these assets totaled $2,200 for the year.
b. On January 1, 2019, the company issued 10% bonds with a face value of $5,000 at 106. Interest was paid semiannually on June 30 and December 31. The bonds mature on January 1, 2024. Straight-line amortization is used for bond discount or premium. Bond interest expense was $440.
c. Land was purchased for $3,200 during the year.
d. Two hundred shares of common stock were issued for delivery equipment valued at $2,900 and office equipment valued at $3,100.
e. Twenty shares of stock were issued as a stock dividend. The market price per share was $42.
f. Office equipment with a cost of $1,000 and a book value of $300 was sold for $50.
g. Fifty shares of its own common stock were reacquired by the company as treasury stock. The company purchased the shares for $40 per share.
h. One hundred shares of Doe Company stock were purchased for $28 per share at year-end.
Required:
Complete the spreadsheet.