Jackson Company has decided to issue common stock to the public in 2020. This will be the first public sale, and therefore, the company will issue its first publicly available financial statements since it was formed in 2017. The financial statements that it has prepared for its own use follow:
Income Statements

Balance Sheets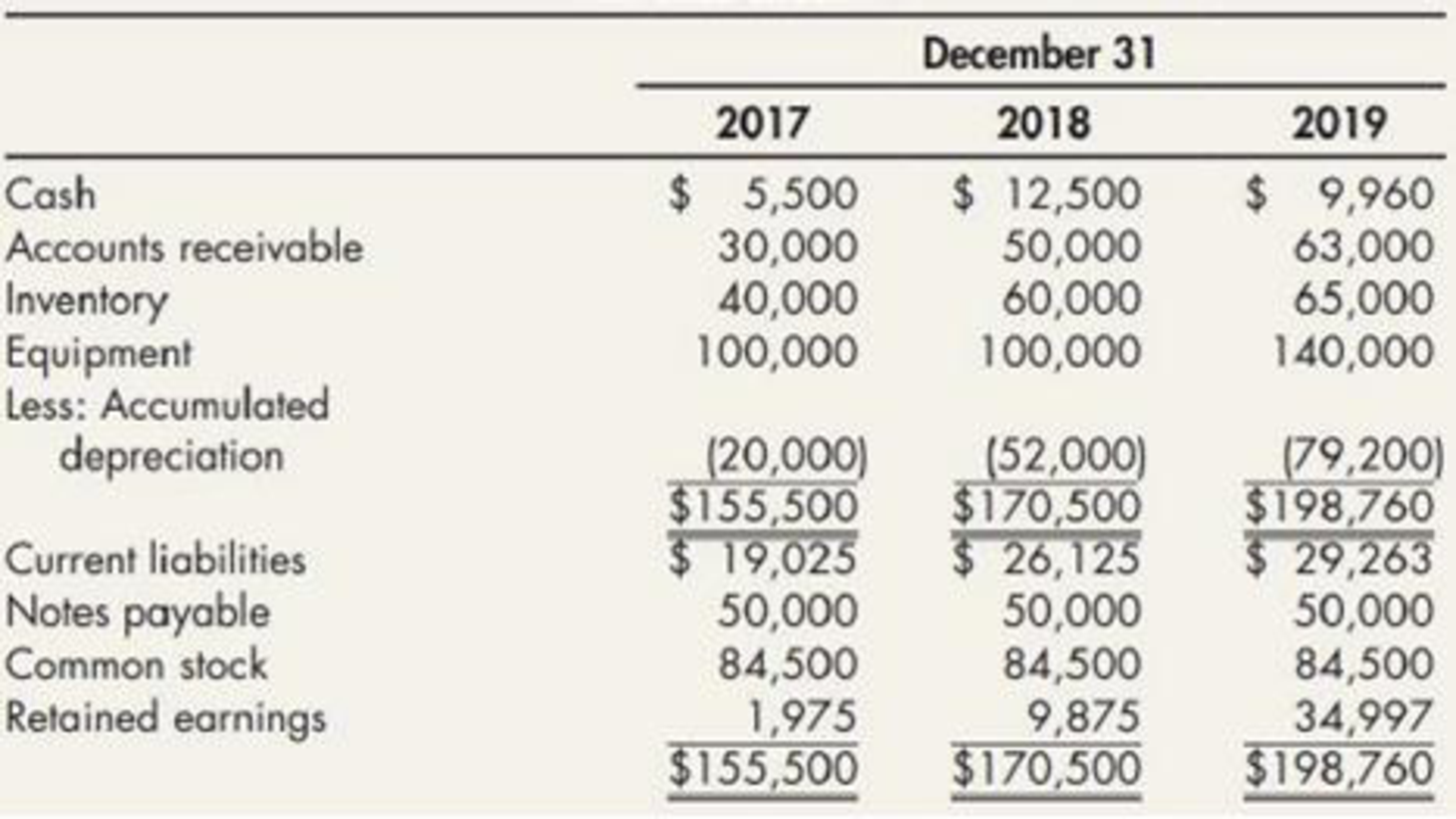 These financial statements are audited for the first time at the beginning of 2020, and the following facts are discovered:
The company has not made any allowance for noncollection of accounts receivable. An allowance of 1% of total sales is considered appropriate. Uncollectible accounts of $630 should have been written off in 2019.
The notes payable are to officers of the company and have an interest rate of 12%. They were issued on January 1, 2017. No interest has been accrued or paid. (Assume simple interest and no compounding.)
The company has been using MACRS over a 5-year life for both financial reporting and income tax purposes. It has been decided that the straight-line method should have been used for financial reporting, based on an economic life of 10 years and a zero residual value, with a full year's depreciation being recorded in the year of acquisition. No disposals of property, plant, and equipment have occurred.
After adjustments, with the exception of depreciation, expenses deducted for financial accounting purposes are the same as those deducted for income tax purposes.
The company is subject to a 21% income tax rate and tax's its taxes at the end of each year.
Required:
1. Prepare the financial statements for 2017, 2018, and 2019 that the company would issue at the beginning of 2020.
2. Next Level Describe what method the company would use to account for each item if the financial statements for all 3 years had been publicly issued previously.