Given:
The length of the blade is 3 meters.
Power produced by the turbine is given by the function , where v is the speed of the wind.
Power measured in watts and velocity measured in meter per second.
Wind speed lies between .
Calculation:
Substitute different values for v and tabulate the corresponding values of as follows,
Sketch the graph of the function as shown in the figure below.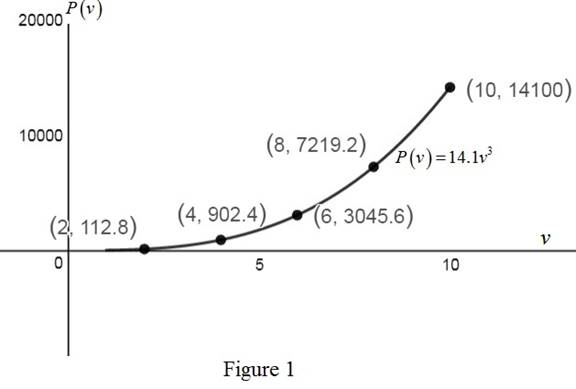 From Figure 1, it can be observed that the curve represents the graph of the power produced when the speed of the wind is in between .