The given function is ,
Where,
E is the energy radiated per unit of surface area measured in Watts.
 T is the absolute temperature in Kelvin.
Use graphing calculator to draw the graph of the Function E with values of T between 100 K and 300 K as shown below in Figure 1.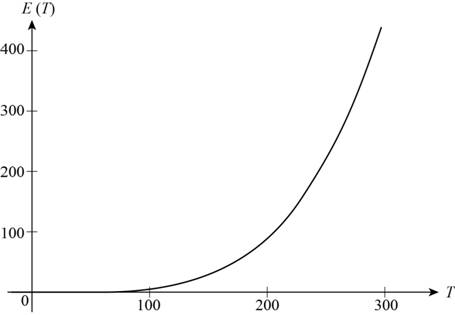 Figure (1)
From Figure (1), it is noticed that the value of increases as T increases.