EXPANDED STATEMENT OF CASH FLOWS Financial statements for McGinnis Company as well as additional information relevant to cash flows during the period are given below and on the next page.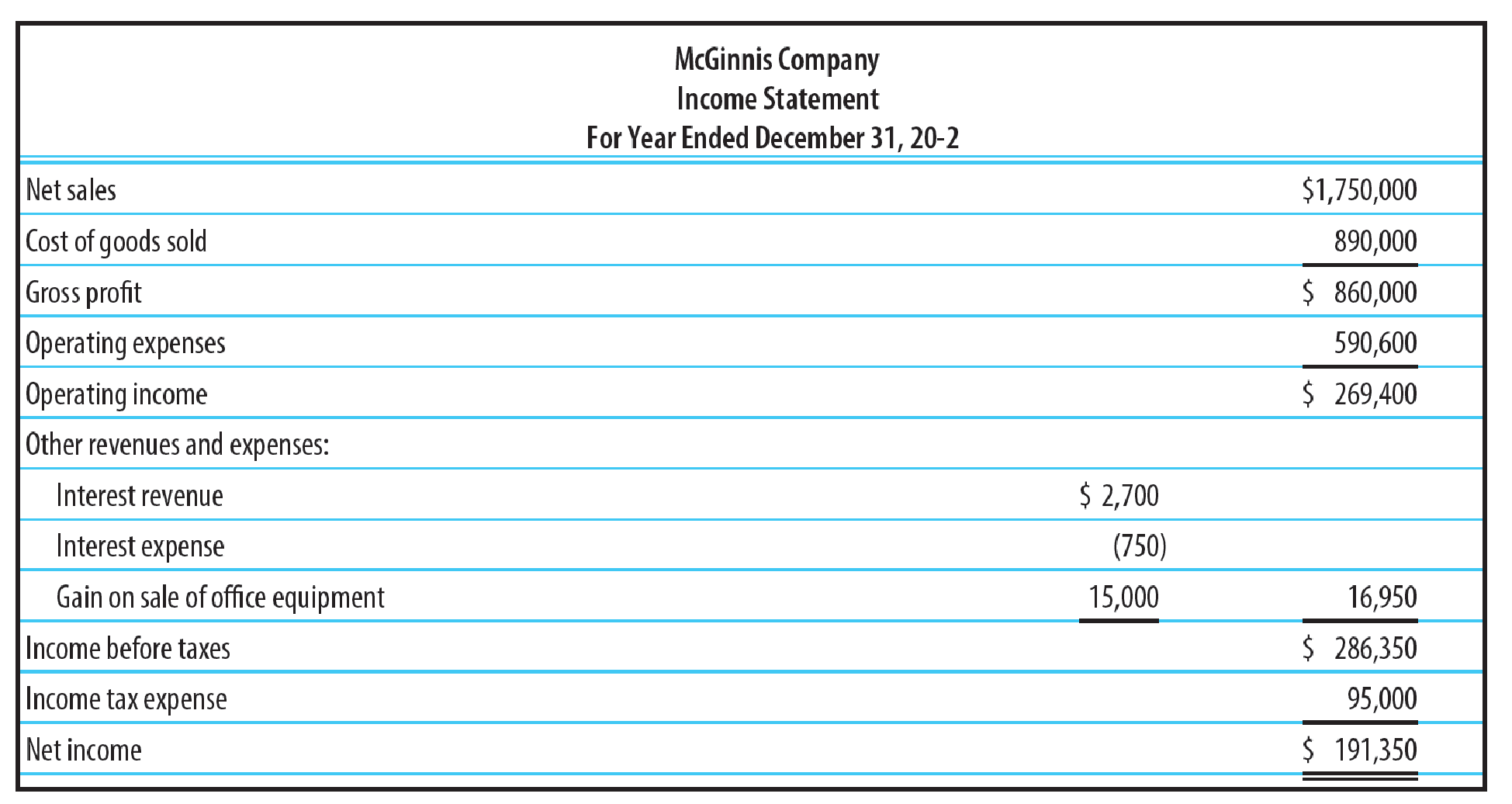 Additional information:
1. Office equipment was sold in 20-2 for $35,000. Additional information on the office equipment sold is provided below.

2. Depreciation expense for the year was $70,000.
3. The following purchases were made for cash:

4. Declared and paid cash dividends of $40,000.
5. Issued 10,000 shares of $10 par common stock for $22 per share.
6. Acquired additional office equipment by issuing a note payable for $8,000.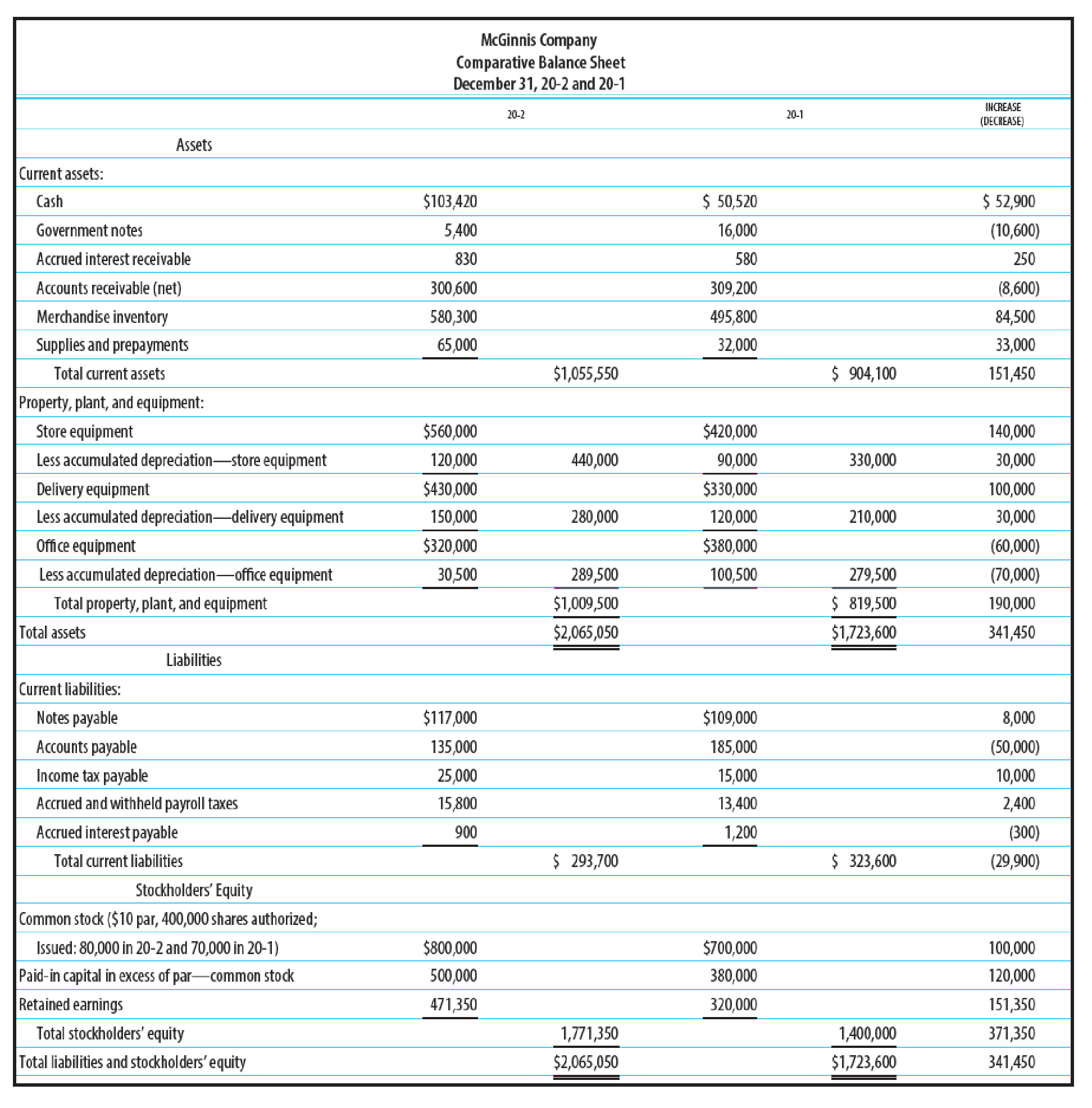 REQUIRED
Prepare a statement of cash flows explaining the change in cash and cash equivalents for the year ended December 31, 20-2.
STATEMENT OF CASH FLOWS UNDER THE DIRECT METHOD Using the information provided in Problem 23-12B for McGinnis Company, prepare the following:
1. A schedule for the calculation of cash generated from operating activities for McGinnis Company for the year ended December 31, 20-2.
2. A statement of cash flows for McGinnis Company prepared under the direct method for the year ended December 31, 20-2.