Accepting service business at a special price
If you are not familiar with Priceline.com Inc. (PCLN), check out its website. Assume that an individual "names a price" of $85 on Priceline.com for a room in Nashville, Tennessee, on August 22. Assume that August 22 is a Saturday with low expected room demand at a Marriott International, Inc. (MAR), hotel in Nashville, so there is excess room capacity. The fully allocated cost per room per day is assumed from hotel records as follows: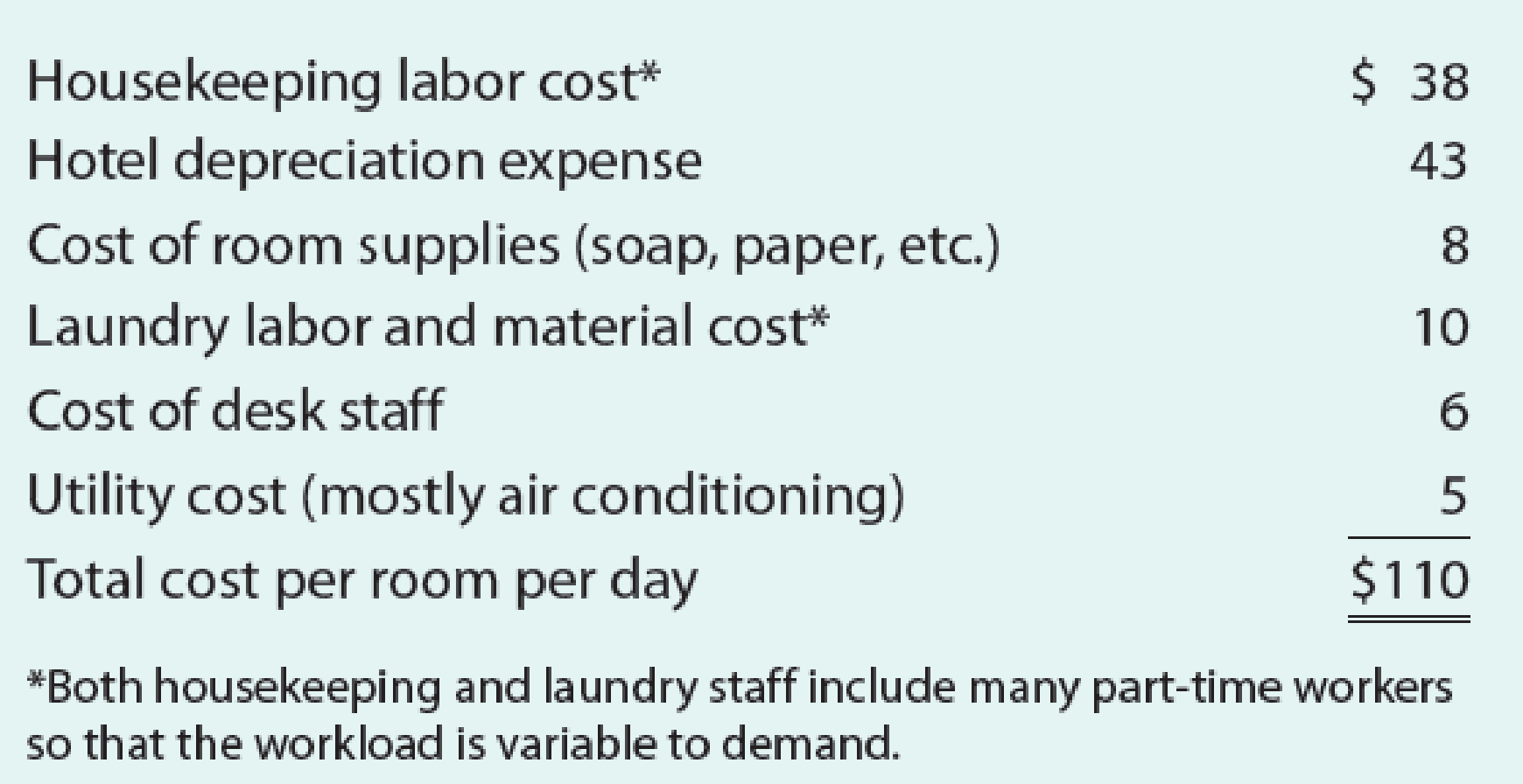 Should Marriott accept the customer's $85 bid? Why or why not?