Given that, the graph represents the population function for yeast cells in a laboratory culture.
From the graph, it is very clear that the slope of the graph is always positive. This implies that the derivative of the graph must have a positive functional value.
Initially, the value of is very small and its starts increasing rapidly before hours and then the increase becomes negligible just after and becomes constant
after a very long time.
This implies that the graph of initially starts with a very low value and it keep increasing rapidly and then reaches the maximum value between and .
Then, the value of decreases and gets closer to zero.
Graph:
Use the above information and trace the graph of as shown below in Figure 1.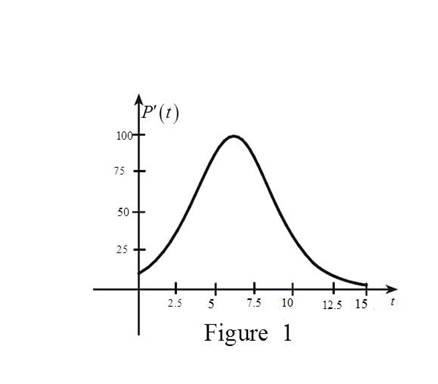 Illustration:
The graph indicates about the rapid growth of yeast in between and and then the growth rate declines afterwards.