Estimation:
Draw the slope of the tangent at the point .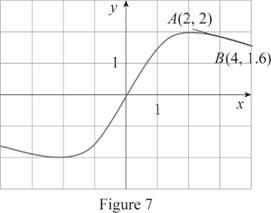 From the Figure 7, Slope of AB
Thus, .
To Sketch the graph of , use the information from above parts to draw the graph of as shown in Figure 8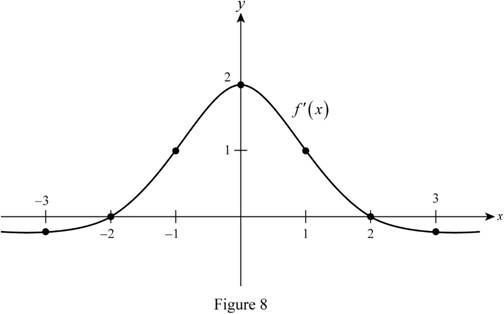 From Figure 1, it is observed that the graph of is an even function.