Worksheet, Including Inventory Surian Motors Company prepared a trial balance on the following partially completed worksheet for the year ended December 31, 2019: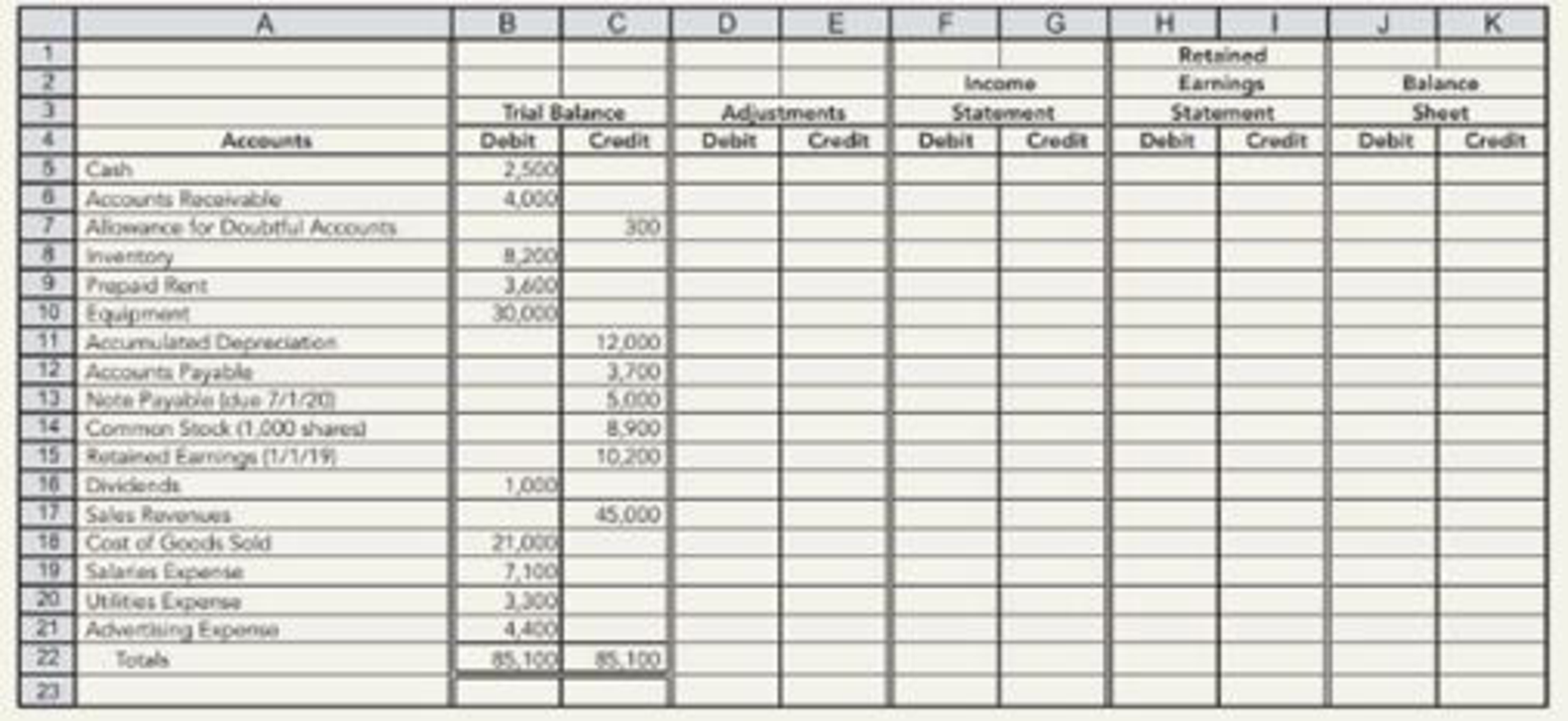 Additional information: (a) The equipment is being depreciated on a straight-line basis over a 10-year life, with no residual value; (b) salaries accrued but nor recorded total $500; (c) on January 1, 2019, the company had paid 3 years' rent in advance at $100 per month; (d) bad debts are expected to be 1% of total sales; (e) interest of $400 has accrued on the note payable; and (f) the income tax rate is 40% on current income and will be paid in the first quarter of 2020.
Required:
1. Complete the worksheet.
2. Prepare financial statements for 2019.
3. Prepare closing entries in the general journal.