Chapter 3, Problem 1PA
The chart of accounts of the Barnes School is shown here, followed by the transactions that took place during October of this year.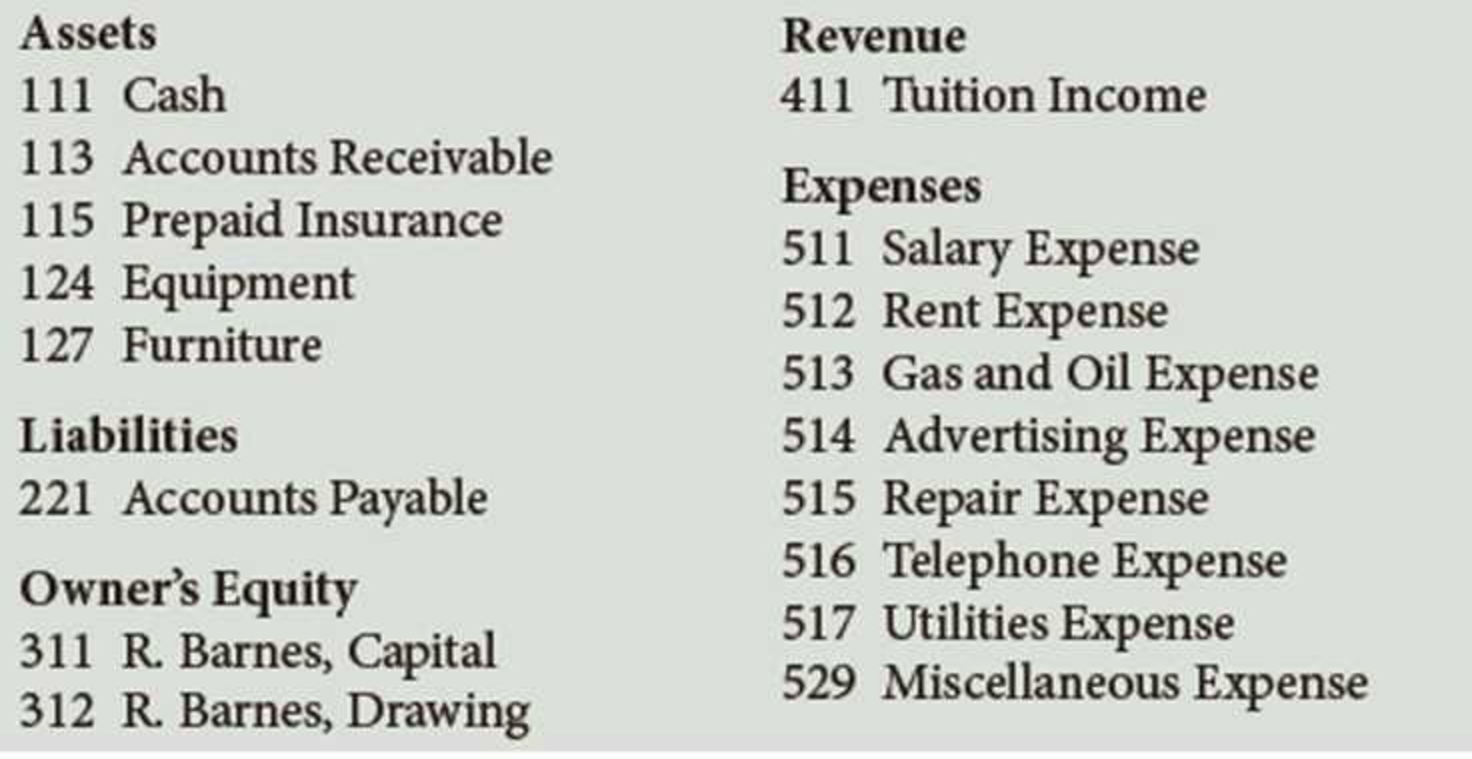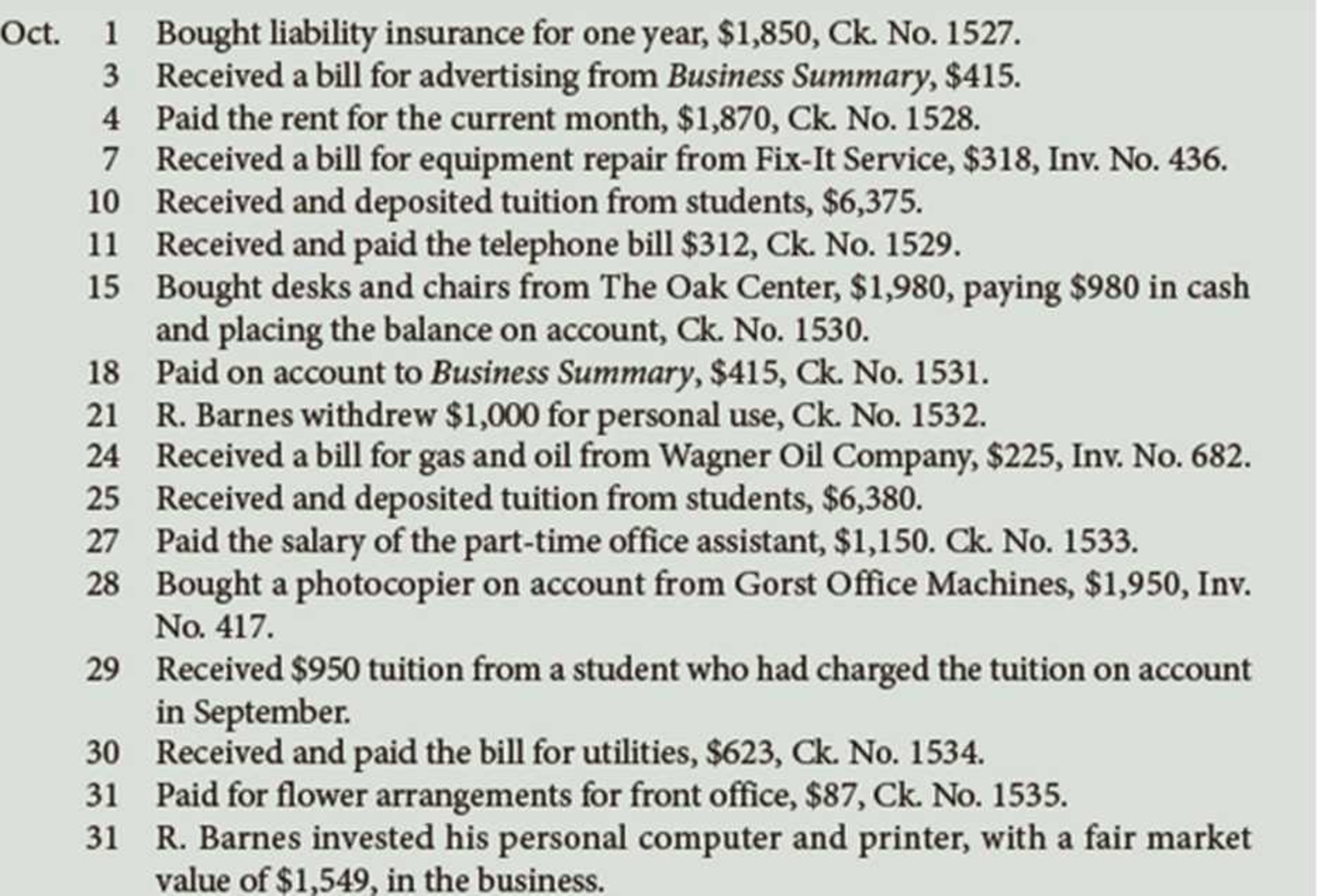 Required
Record these transactions in the general journal, including a brief explanation for each entry. If you are using working papers, number the journal pages 31 and 32.
Expert Solution & Answer
Expert Solution & Answer
Expert Solution & Answer
Students have asked these similar questions
EMB Consulting Services had the following transactions for the month of November. Journalize the transactions and include an explanation with each entry. Thank you
Using the information in the photo, how would I prepare Journal Entries for the December transactions?
For the March Transactions set forth below, prepare the journal entries for the month of March in a general journal
Your question is solved by a Subject Matter Expert
Want to see this answer and more?
Experts are waiting 24/7 to provide step-by-step solutions in as fast as 30 minutes!*
*Response times may vary by subject and question complexity. Median response time is 34 minutes for paid subscribers and may be longer for promotional offers.
8+ million solutions
Get access to millions of step-by-step textbook and homework solutions
Support from experts
Send experts your homework questions or start a chat with a tutor
Essay support
Check for plagiarism and create citations in seconds
Solve math equations
Get instant explanations to difficult math equations