Leander's Landscaping Service maintains the following chart of accounts:

The following transactions were completed by Leander: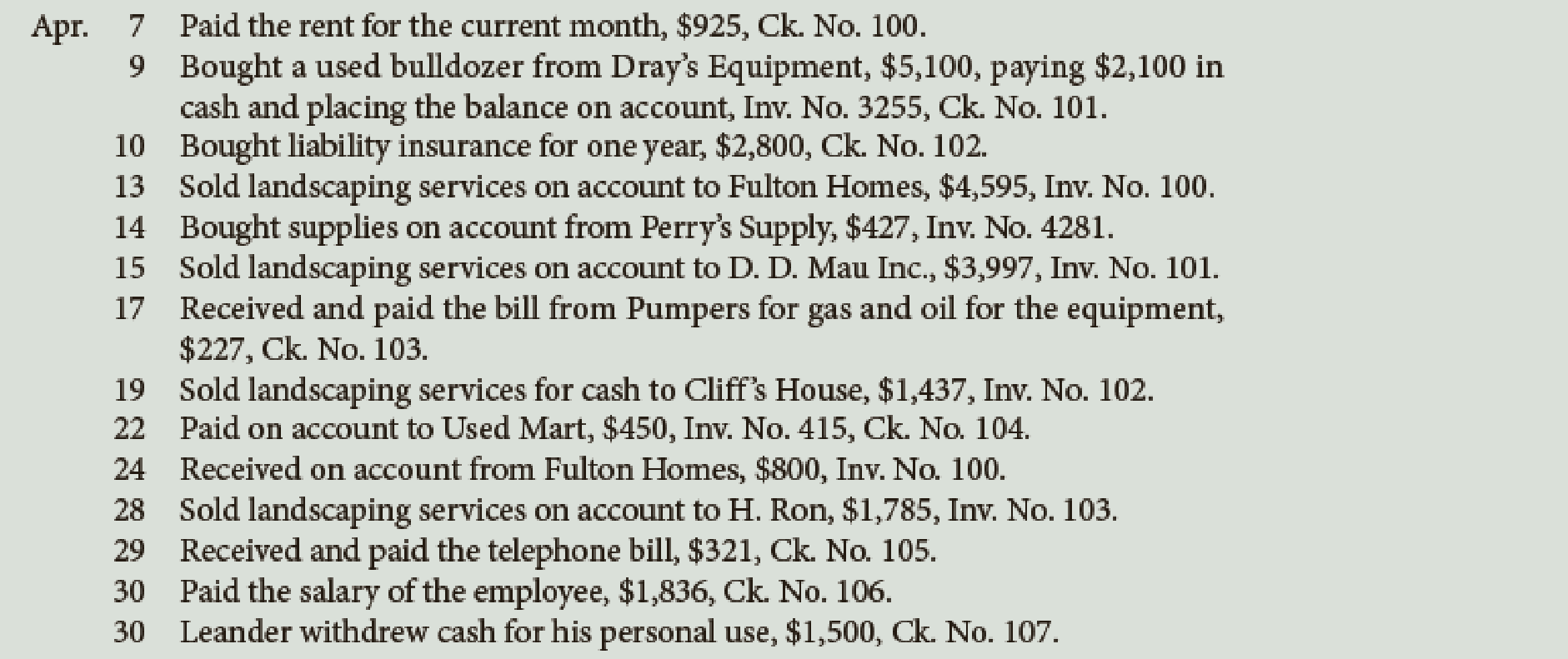 Required
1. Journalize the transactions in the general journal. Prepare a brief explanation for each entry.
2. If you are using working papers, write the name of the owner on the Capital and Drawing accounts.
3. Post the journal entries to the general ledger accounts. (Skip this step if you are using CLGL.)
4. Prepare a trial balance dated April 30, 20–.
*If you are using CLGL, use the year 2020 when recording transactions and preparing reports.