The bookkeeper for Nevado Company has prepared the following trial balance: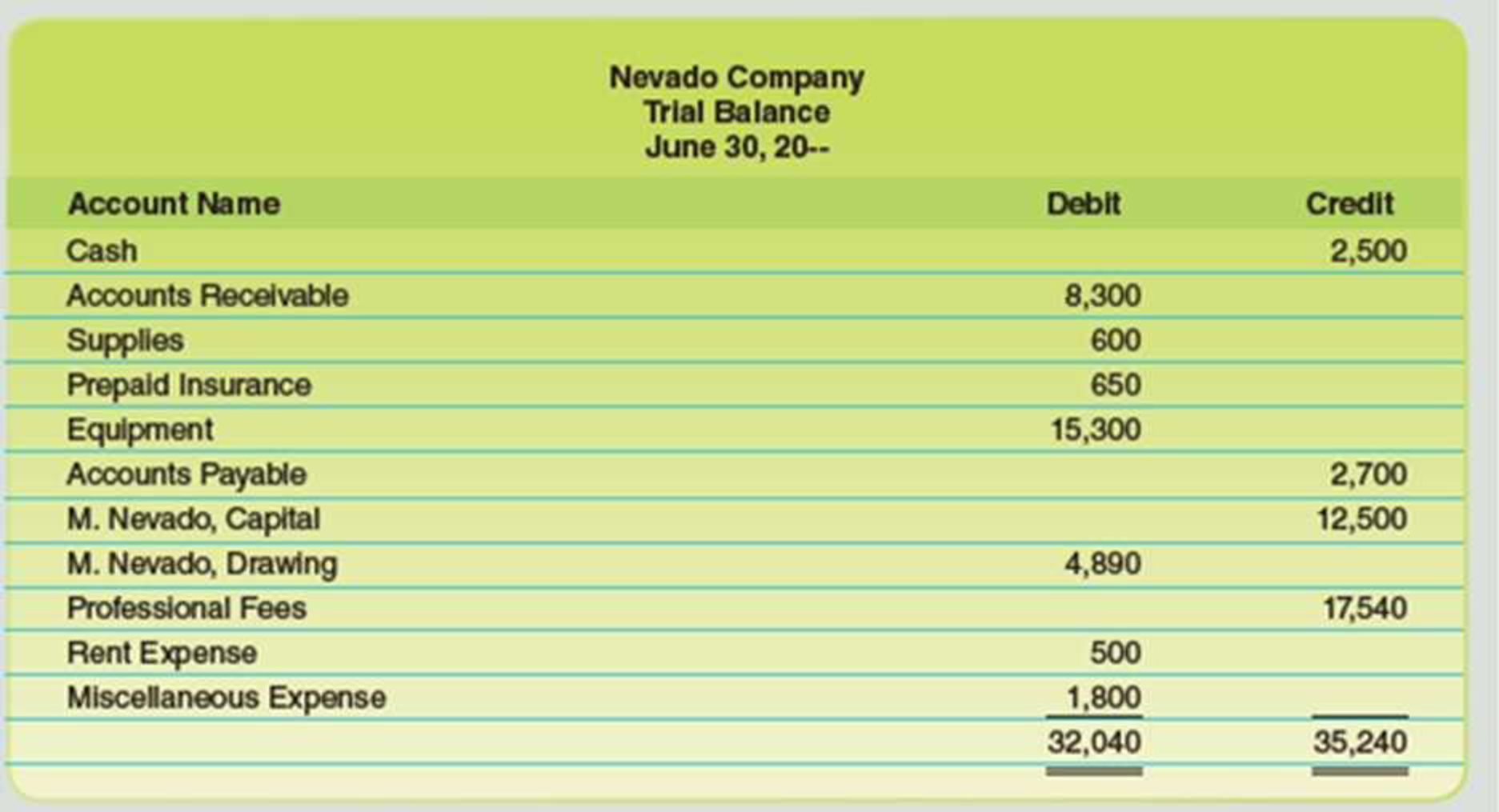 The bookkeeper has asked for your help. In examining the company's journal and ledger, you discover the following errors. Use this information to construct a corrected trial balance.
a. The debits to the Cash account total $8,000, and the credits total $3,300.
b. A $500 payment to a creditor was entered in the journal correctly but was not posted to the Accounts Payable account.
c. The first two numbers in the balance of the Accounts Receivable account were transposed when the balance was copied from the ledger to the trial balance.
d. The $1,500 amount withdrawn by the owner for personal use was debited to Miscellaneous Expense by mistake—it was correctly credited to Cash.