Given:
The equation of the parabola is, and the point is .
Graph:
First, draw the graph of the given parabolic curve, . Then, plot the point on the graph.
Draw two lines passes through the point such that one of the lines touches the left side of the parabolic curve and the other line touches the right side of the parabolic curve as shown in Figure 1.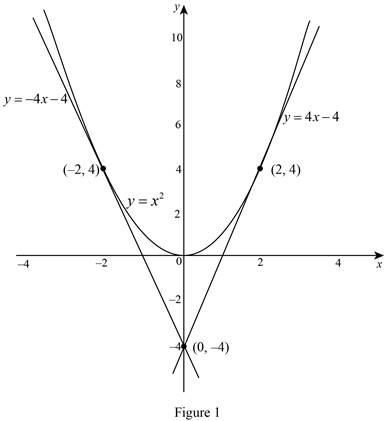 From Figure 1, it is observed that the two tangent lines intersects the parabola at the points .