Given:
The parabola is .
Graph:
First, draw the graph of the given parabolic curve .
Then, draw two perpendicular tangent lines to the parabola that intersects on the y-axis as shown in Figure 1.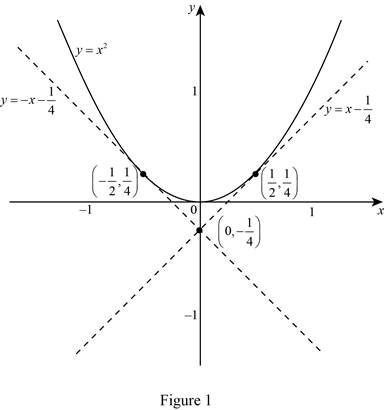 From Figure 1, it is observed that the two lines are the tangent to the curve intersect on y-axis at the point .