Given:
The equation of motion of a point on such a spring is .
Derivative rule:
(1) Constant Multiple Rule:
(2) Product Rule:
Recall:
If is a displacement of a particle and the time t is in seconds, then the velocity of the particle is .
Calculation:
Obtain the velocity at time t.
Apply the product rule (2) and the constant multiple rule (1),
Therefore, the velocity after t seconds is .
To sketch: The position and velocity functions for
Graph:
Using the online graphing calculator and the draw graph below shown in Figure 1.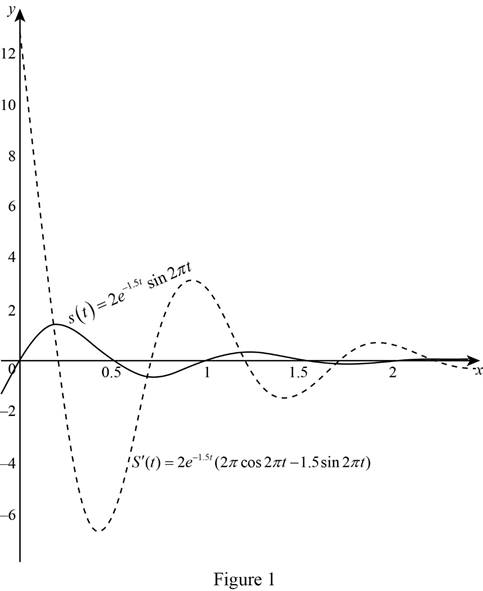 Observation:
From Figure 1, it is noticed that
(i) If is positive, then is an increasing function.
(ii) If is negative, then is a decreasing function.
(iii) If is local extreme (that is, local minimum or local maximum), then crosses the x-axis .