Use the following information for P4—17 and P4—18:
The Hershey Company is one of the world's leading producers of chocolates, candies, and confections. It sells chocolates and candies, mints and gums, baking ingredients, toppings, and beverages. Hershey's consolidated balance sheets for 20X2 and 20X3 follow.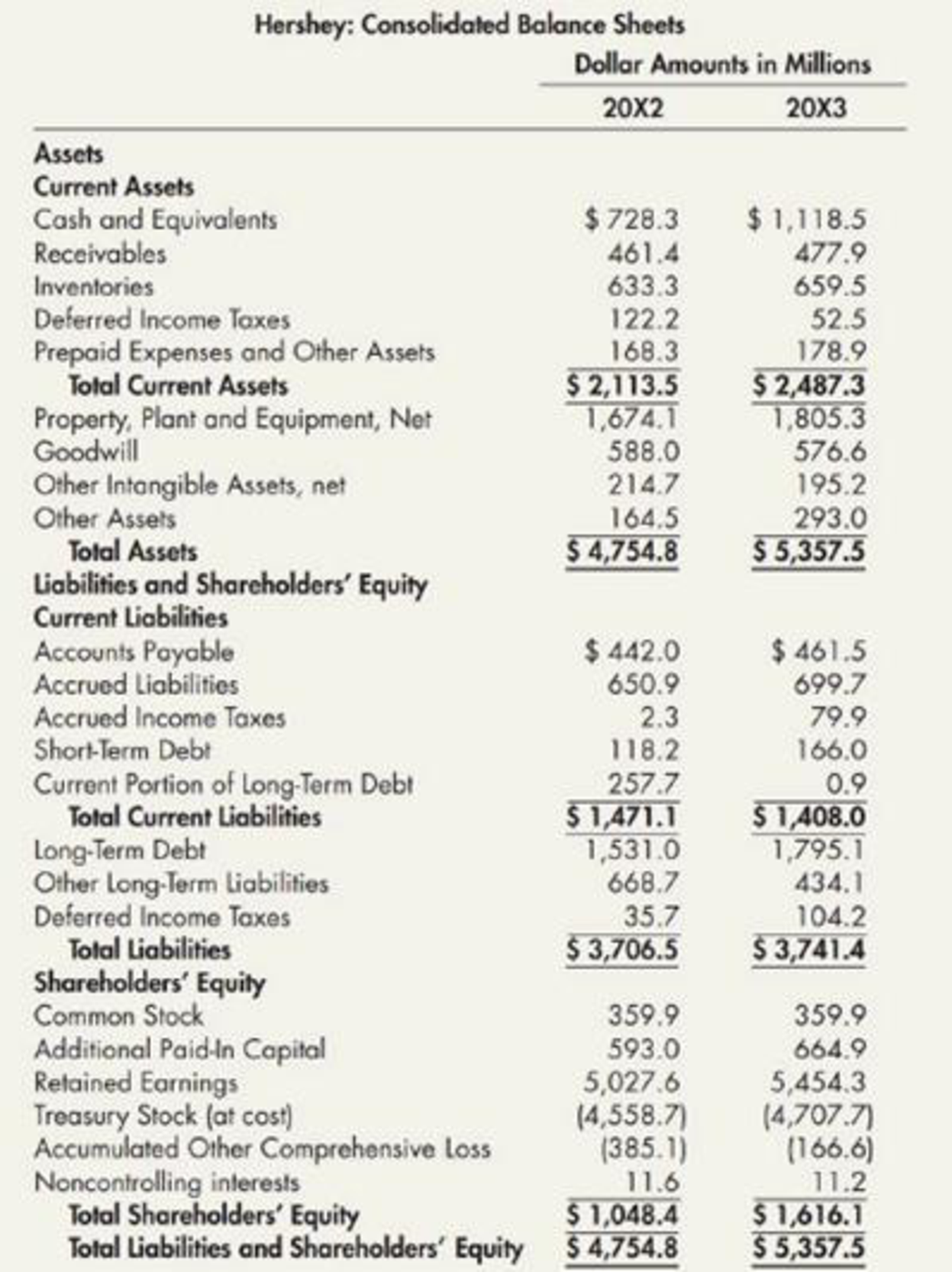 Ratios Analysis: Hershey Refer to the information for Hershey On the preceding page. Additional information for 20X3 is as follows (amounts in millions):

Required:
Next Level Compute the following ratios for 20X3. Provide a brief description of what each ratio reveals about Hershey.
1. return on common equity
2. debt-to-assets
3. debt-to-equity
4. current
5. quick (Hershey uses cash and equivalents, short terms securities, and receivables in their quick ratio calculation.)
6. inventory turnover days
7. accounts receivable turnover days
8. accounts payable turnover days
9. operating cycle (in days)
10. total asset turnover