Alert Security Services Co. offers security services to business clients. The trial balance for Alert Security Services Co. has been prepared on the following end-of-period spreadsheet for the year ended October 31, 2016: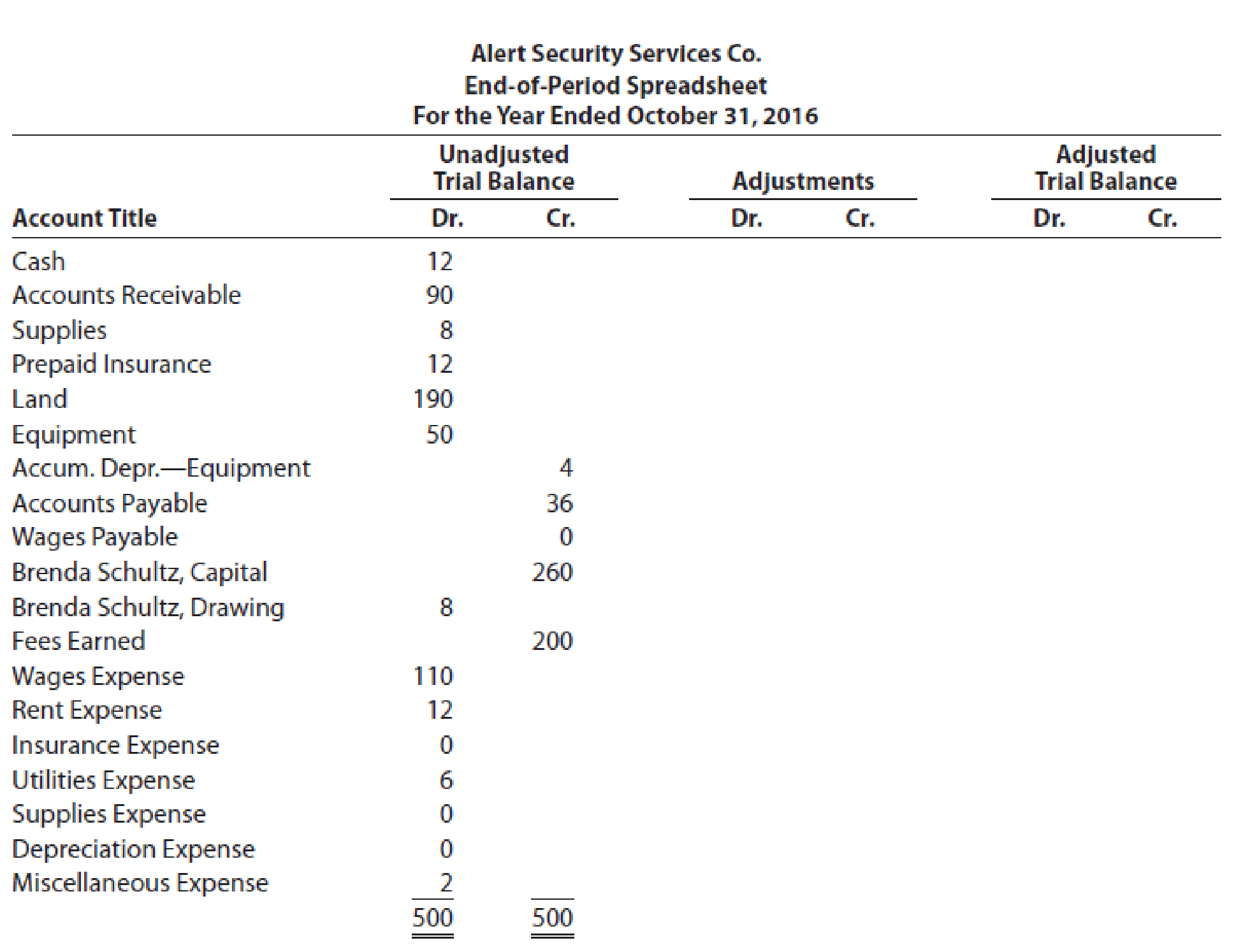 The data for year-end adjustments are as follows:
a. Fees earned, but not yet billed, $13.
b. Supplies on hand, $4.
c. Insurance premiums expired, $10.
d. Depreciation expense, $3.
e. Wages accrued, but not paid, $1.
Enter the adjustment data, and place the balances in the Adjusted Trial Balance columns.