Use the conversion factors listed in the "Conventional Units to SI Units" table in Appendix A to convert the following conventional unit measures to SI units.
86 ng/mL ferritin = ___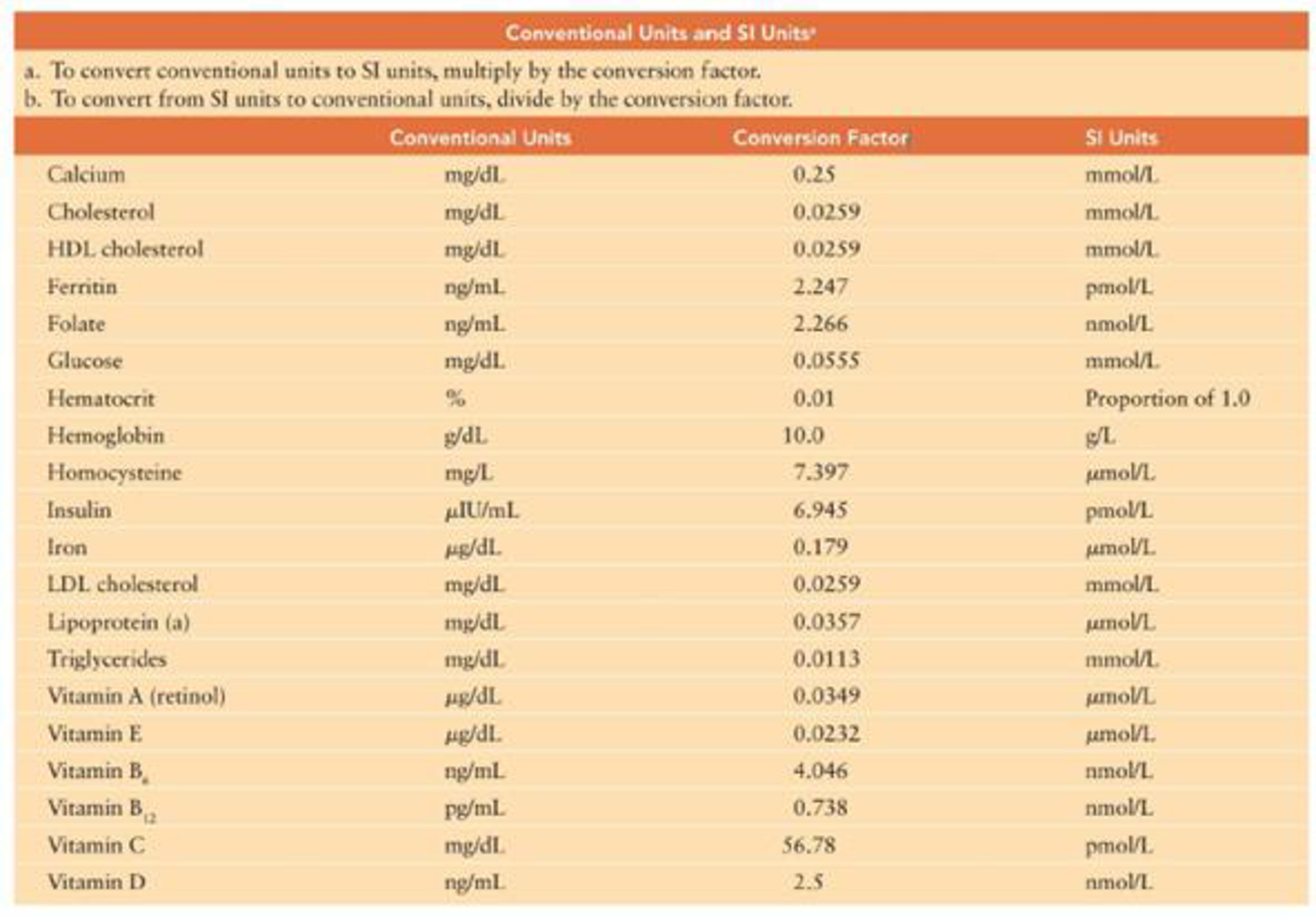 "SI" stands for le Systeme international d'unites. SI values are based on decades of international cooperation in developing a universal system of measurement.