Interpretation:
Condensed structural formula of the organic product that is formed when pentanal is treated with methanol in 1 to 2 reacting ratio has to be given.
Concept Introduction:
Aldehydes contain a carbonyl group that is bonded to a hydrogen atom and a carbon atom.  Ketones are compounds that contain a carbonyl group bonded to two carbon atoms.  Aldehydes and ketones undergo addition reaction across the carbonyl group.
Aldehydes and ketones react with alcohol to form hemiacetal as the product.  This reacts with further molecule of aldehyde or ketone to form acetal.
Hemiacetal is an addition product that is obtained by reaction between aldehyde or ketone with alcohol.  The general reaction of hemiacetal formation can be given as,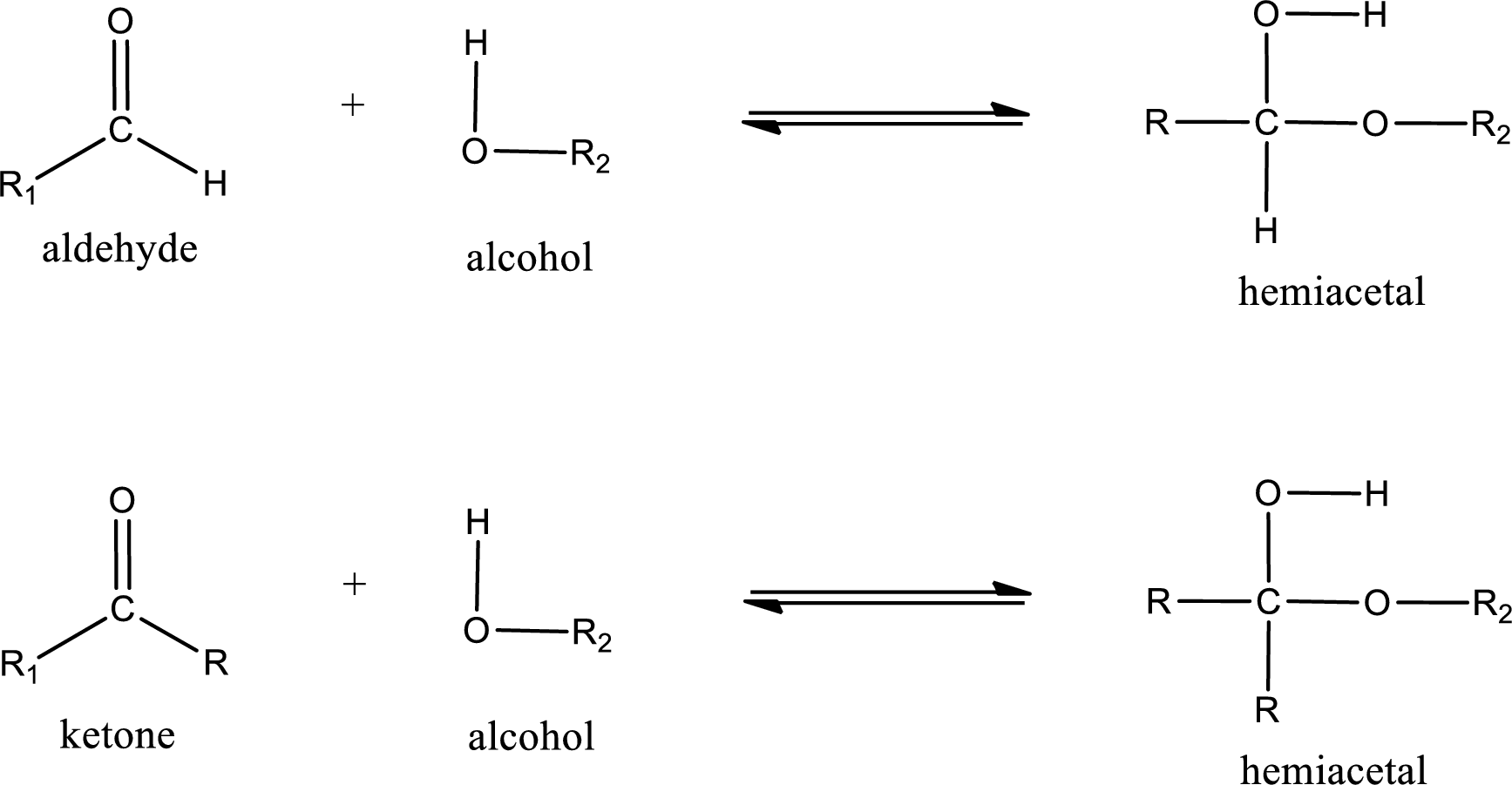 From the above general structure of hemiacetal it is found that it is an organic compound that contains a carbon atom that is bonded to an alkoxy group and a hydroxyl group.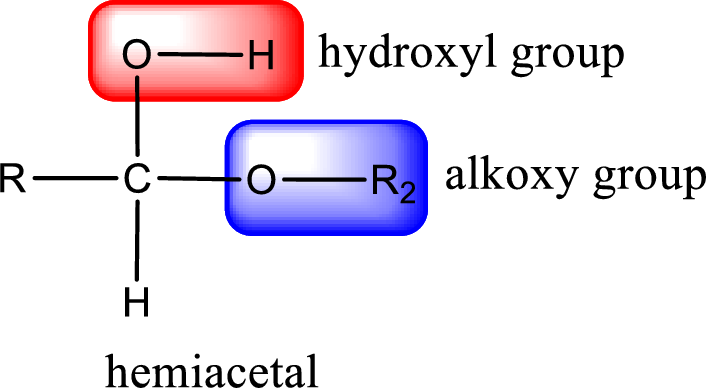 Acetal is formed when the formed hemiacetal reacts with further alcohol molecule so that the hydroxyl group in the hemiacetal is converted into alkoxy group.  This can be shown as given below,

The alcohol that is reacting with the hemiacetal can be from the same alcohol which involved in formation of hemiacetal or a different alcohol molecule.  Therefore, the ketone or aldehyde must react with two alcohol molecules that may or may not be identical to form acetal.