Interpretation:
Condensed structural formula for the given name that has molecular formula of should be drawn.
Concept Introduction:
A common nomenclature of naming acetal and hemiacetal is done by finding the product of hydrolysis of the hemiacetal or acetal.  The name of the carbonyl compound is added at the end to describe the name of such compound.
The general structure of hemiacetal is,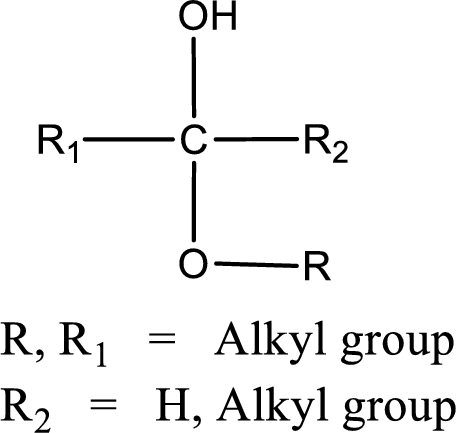 The general structure of acetal is,