Financial statements and closing entries
Lamp Light Company maintains and repairs warning lights, such as those found on radio towers and lighthouses. Lamp Light Company prepared the following end-of-period spreadsheet at December 31, 2016, the end of the fiscal year: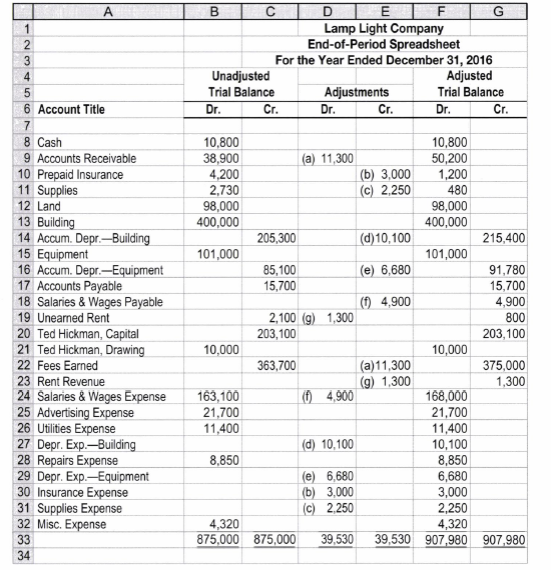 Instructions
1. Prepare an income statement for the year ended December 31.
2. Prepare a statement of owner's equity for the year ended December 31. No additional investments were made during the year.
3. Prepare a balance sheet as of December 31.
4. Based upon the end-of-period spreadsheet, journalize the closing entries.
5. Prepare a post-closing trial balance.