Given:
   .
Concept used:
If the concave will be open upward and local minima can be found.
If the concave will open downward and local maxima can be found.
Newton's method formula:
   .
Calculation:
The function is similar to a downward opening parabola so the local max will be the absolute maximum. Here need to find the zero of ..
   .
   .
The graph of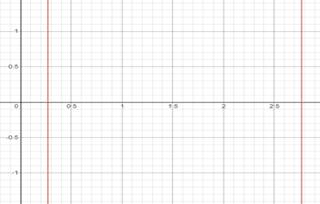 From the graph it can make easily approximate the initial value of x.
   .
Starting with initial approximation .
   .
   .
   .
The second root between 2 and 3.
   .
   .
   .
Hence the absolute maximum value of the function is , .