Chapter 4.2, Problem 11ES
Cartoon Characters A kindergarten class was surveyed to determine the children's favourite cartoon characters among Dora the Explorer. SpongeBob Square Pants, and Buzz Lightyear. The students ranked the characters in order of preference; the results are shown in the preference schedule below.
Rankings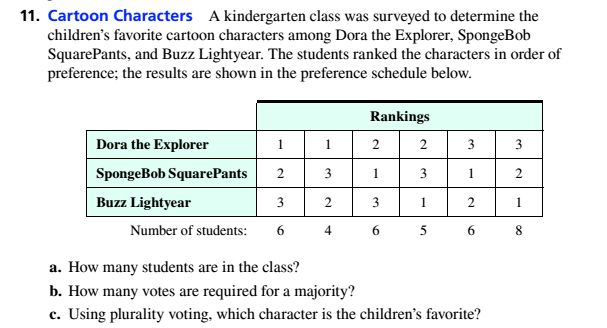 a. How many students are in the class?
b. How many votes are required for a majority?
c. Using plurality voting, which character is the children's favorite?
Expert Solution & Answer