Chapter 4.2, Problem 24ES
Recreation A company is planning its annual summer retreat and has asked its employees to rink live different choices of recreation in order of preference. The results are given in the table below.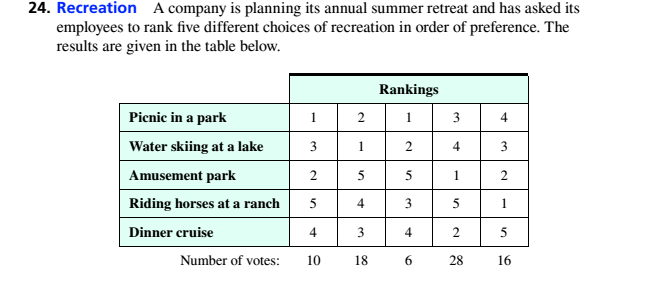 a. Using the plurality voting system, what activity should be planned for the retreat?
b. Use the plurality with elimination method to determine which activity should be chosen.
c. Using the Borda count method of voting, which activity should be planned?
Expert Solution & Answer