Use the online graphing calculator and draw the graph of as shown below in Figure 1.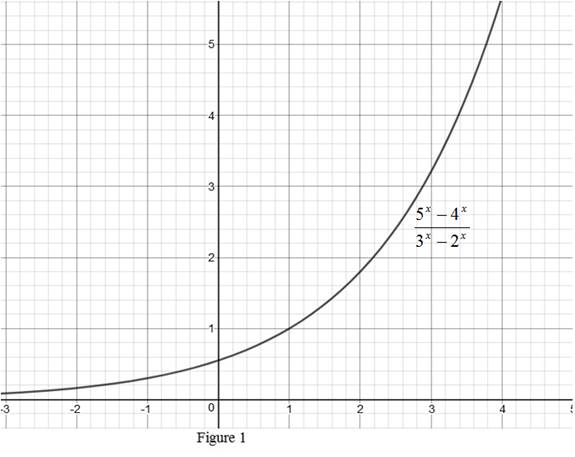 From Figure 1, it is identified that curve approaches approximately 0.55 as x approaches 0.
Find the exact value with the help of L'Hospital's rule as follows.
Obtain the value of the function as x approaches .
As x approaches , the numerator is,
As x approaches , the denominator is,
.
Thus, is in an indeterminate form.
Therefore, apply L'Hospital's Rule and obtain the limit.
Simplify further as follows.
Thus, .
Therefore, the exact value of .