Given information:
The equation is given as:
   .
Formula used:
Newton's Method:
We seek a solution of , starting from an initial estimate .
For , compute the next approximation by
   and so on.
Calculation:
Consider the equation,
Now, the equation can be written as
The initial approximation can be guessed by sketching both the graphs
   and .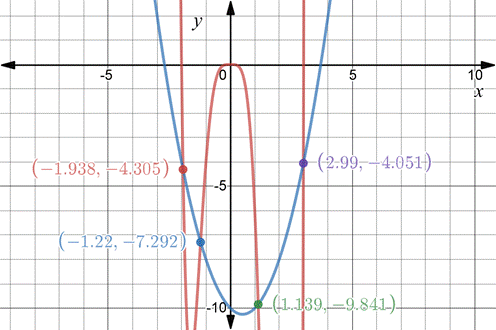 Both the graph intersect at three points whose x-coordinate can be seen in graph.
Let where
Now, at
The second approximation is .
Let ,
The third approximation with six decimal places is .
Therefore, the roots with eight decimal places are :-