Textbook Problem
365 views
Appendix 2
PR 5-10B Periodic inventory accounts, multiple-step income statement, closing entries
On June 30, 20Y9, the balances of the accounts appearing in the ledger of Simkins Company are as follows: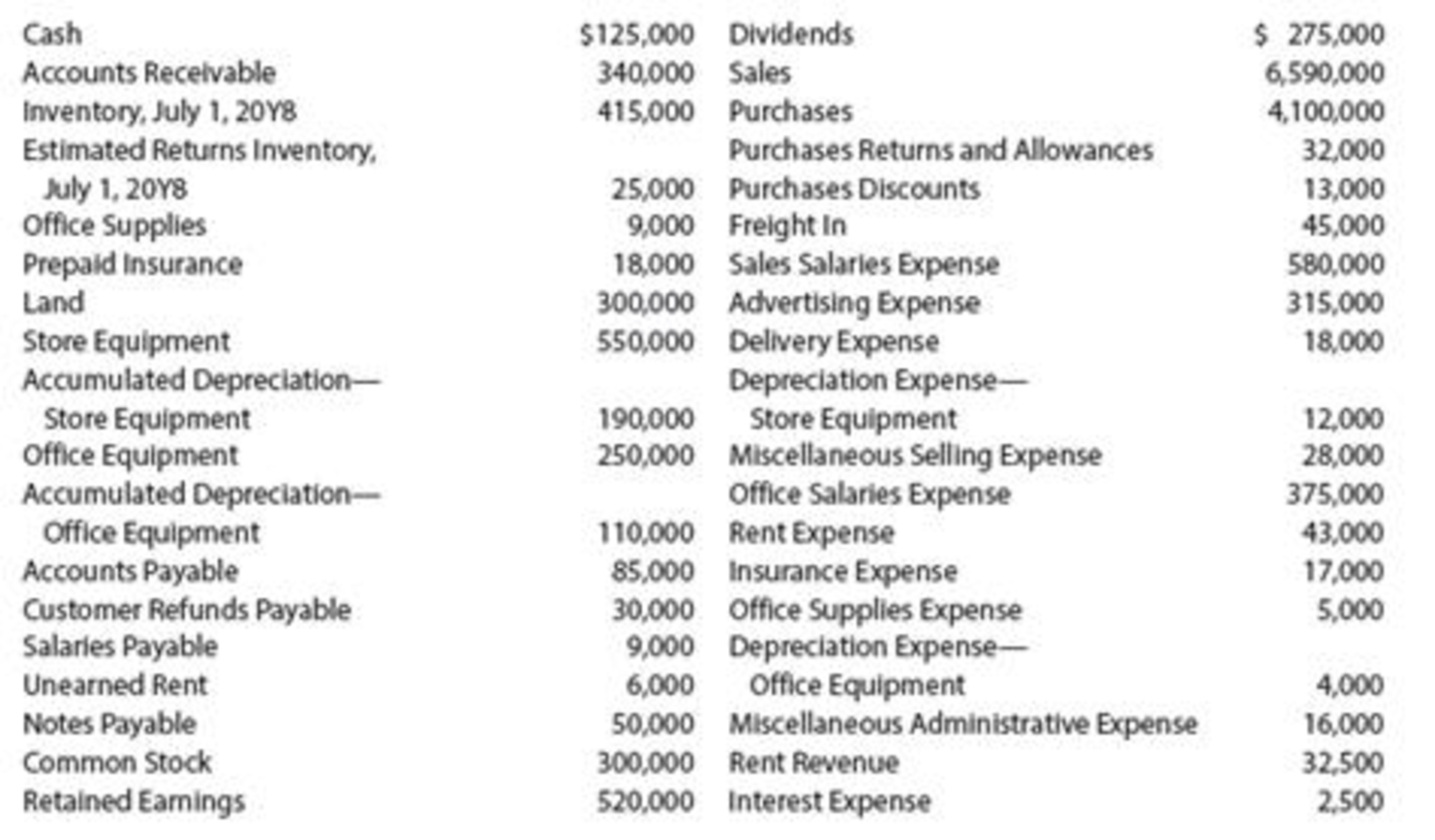 Instructions
1. Does Simkins Company use a periodic or perpetual inventory system? Explain.
2. Prepare a multiple-step income statement for Simkins Company for the year ended June 30, 20Y9. The inventory as of June 30, 20Y9, was $508,000. The estimated cost of customer returns inventory for June 30, 20Y9, is estimated to increase to $33,000.
3. Prepare the closing entries for Simkins Company as of June 30, 20Y9.
4. What would be the net income if the perpetual inventory system had been used?