ADJUSTMENTS AND WORK SHEET SHOWING A NET LOSS Val Nolan started a business called Nolan's Home Appraisals. The trial balance as of October 31, after the first month of operations, is as follows: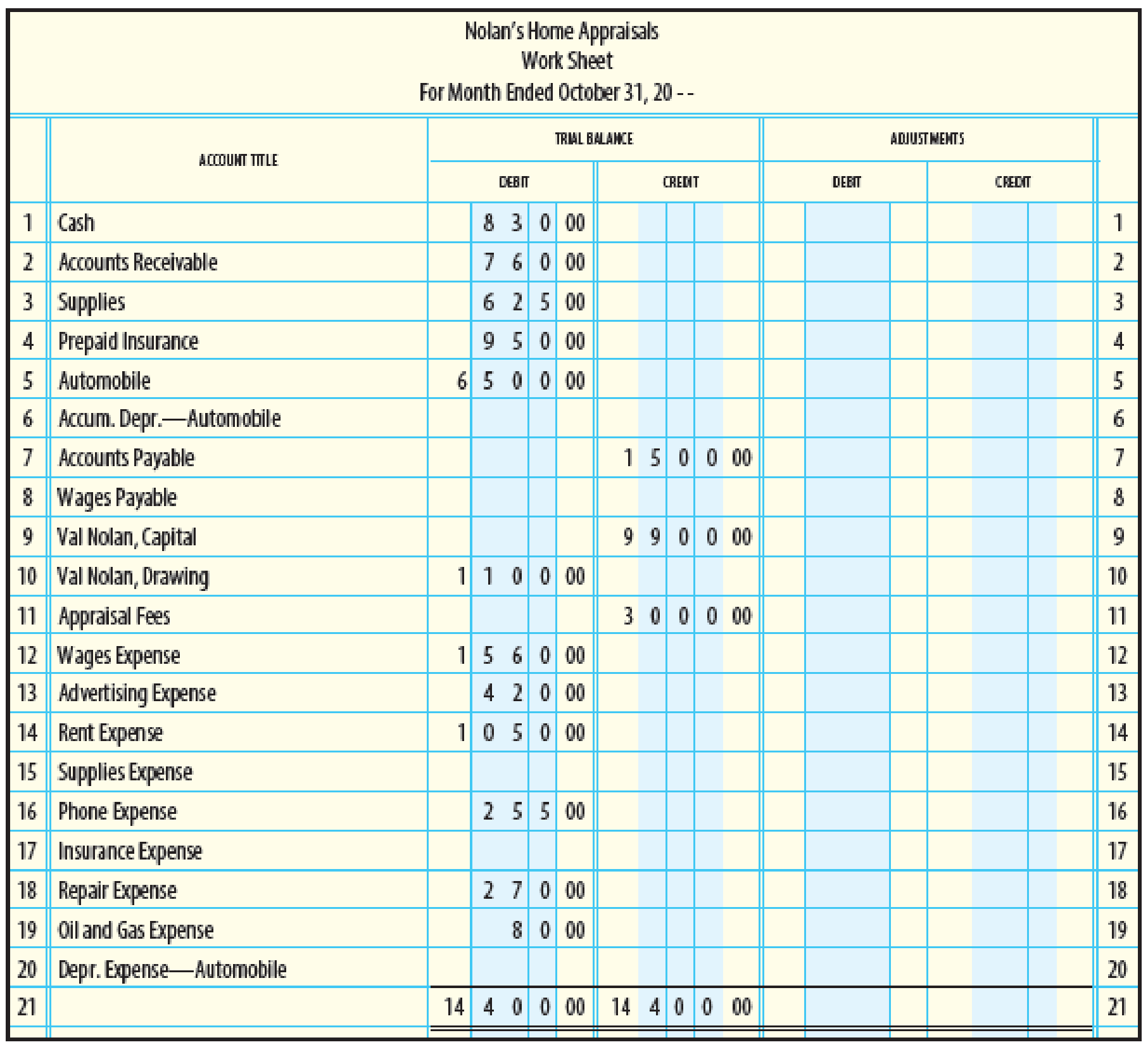 REQUIRED
1. Analyze the following adjustments and enter them on the work sheet.

(a) Supplies inventory as of October 31, $210.
(b) Unexpired (remaining) insurance as of October 31, $800.
(c) Depreciation of automobile, $250.
(d) Wages earned but not paid as of October 31, $175.

2. Complete the work sheet.