The account balances of Bryan Company as of June 30, the end of the current fiscal year, are as follows: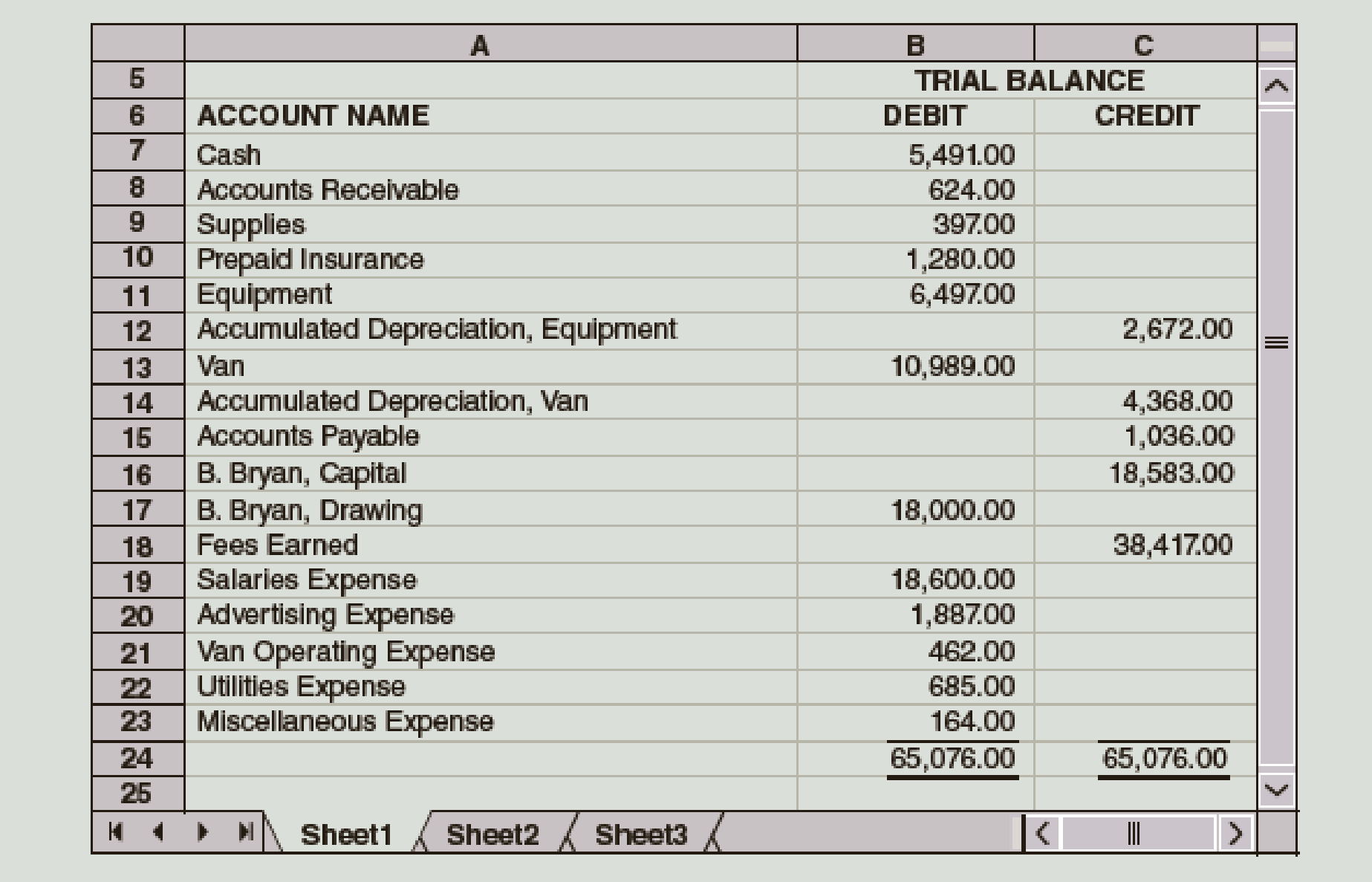 Required
1. Data for the adjustments are as follows:

a. Expired or used up insurance, $495
b. Depreciation expense on equipment, $670.
c. Depreciation expense on the van, $1,190.
d. Salary accrued (earned) since the last payday, $540 (owed and to be paid on the next payday).
e. Supplies used during the period, $97.
Your instructor may want you to use a work sheet for these adjustments.
2. Journalize the adjusting entries.
3. Prepare an income statement.
4. Prepare a statement of owner's equity. Assume that there was an additional investment of $2,000 on June 10.
5. Prepare a balance sheet.
6. Journalize the closing entries using the four steps in the correct sequence.
Check Figure
Net Income, $13,627